News
Vivo Y27 5G Has Ready to Sell Globally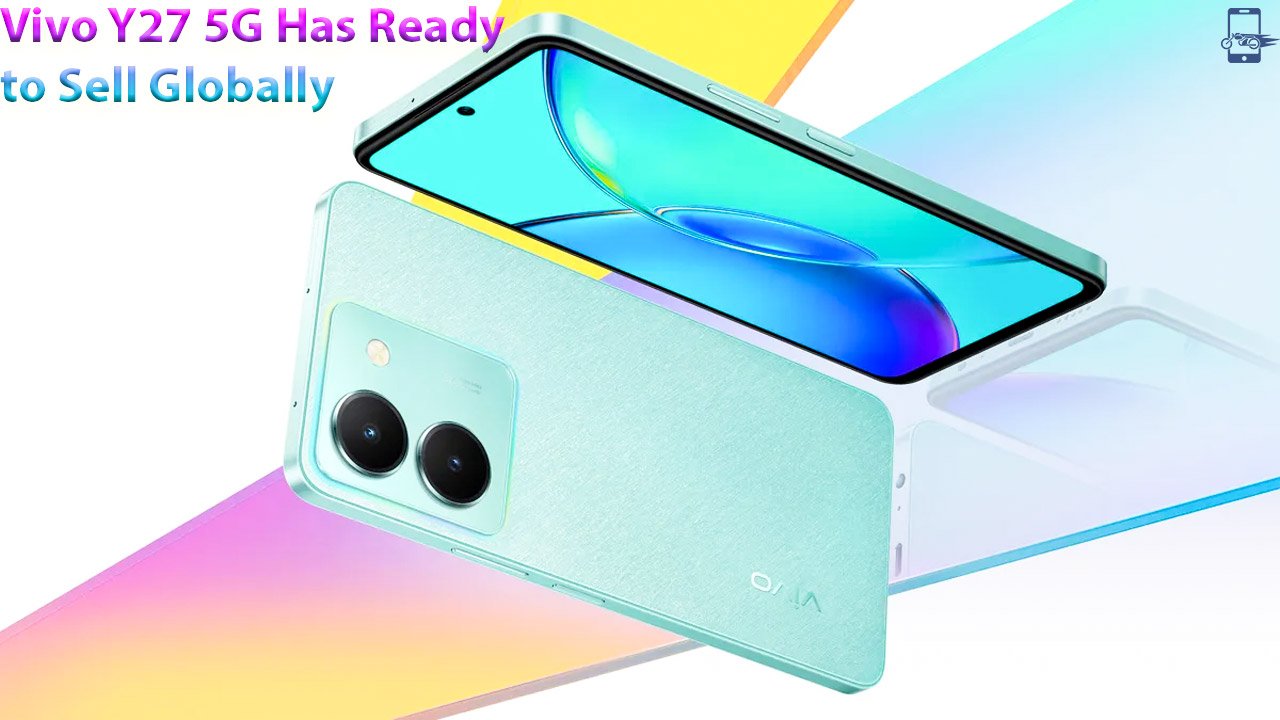 Vivo Y27 5G: An Exciting Addition to Vivo's Expanding Smartphone Lineup
The Vivo, a prominent player in the smartphone market, is continuously expanding its product range to cater to the evolving needs of consumers. Vivo Y27 5G Has Ready to Sell Globally, In line with this strategy, the Chinese company is gearing up to introduce the Vivo Y27 5G model to the market in the near future. The smartphone recently surfaced in the EEC (Eurasian Economic Commission) database, revealing some key features that are bound to captivate potential users.
Introduction: Vivo's Expansion in the Smartphone Market
With a strong presence and a reputation for delivering innovative smartphones, Vivo has emerged as one of the most successful players in the competitive smartphone market. Committed to meeting the demands of tech-savvy consumers, Vivo has been consistently expanding its product portfolio with devices that combine cutting-edge technology and affordability. The upcoming Vivo Y27 5G model is a testament to this commitment.
Vivo Y27 5G Appears in the EEC Database
The Vivo Y27 5G model recently made its appearance in the EEC database, generating excitement among smartphone enthusiasts. This listing serves as an official confirmation that the smartphone is on its way to the market. The revelation of the Vivo Y27 5G's key features further fuels anticipation and provides a glimpse into what users can expect from this device.
Key Features of the Vivo Y27 5G
Processor and Graphics Unit:
At the heart of the Vivo Y27 5G lies the powerful MediaTek Dimensity 700 processor, ensuring optimal performance and efficiency. Manufactured using the 7 nm architecture, this processor boasts a combination of 2x 2.27 GHz ARM Cortex-A76 cores and 6x 2.0 GHz ARM Cortex-A55 cores. To enhance the gaming and graphics experience, the chipset incorporates the Mali-G57 MC2 graphics unit.
RAM and Display
The Vivo Y27 5G comes equipped with 6 GB of RAM, enabling seamless multitasking and smooth operation of applications. The smartphone features a generous 6.44-inch LCD panel with Full HD+ resolution, offering users a vivid and immersive viewing experience. With a screen brightness of 440 ppi, visuals on the Vivo Y27 5G are expected to be vibrant and sharp.
Camera Specifications
Photography enthusiasts will appreciate the Vivo Y27 5G's camera capabilities. The device boasts a 50-megapixel primary camera, which promises to capture detailed and high-resolution images. Additionally, it is accompanied by a 2-megapixel depth sensor with LED flash, enabling users to capture stunning portrait shots with enhanced bokeh effects. For selfie lovers, the smartphone features a 16-megapixel front-facing camera that ensures impressive self-portraits.
Operating System
The Vivo Y27 5G is set to make its debut with the FunTouchOS 13, based on the Android 13 operating system. This ensures a user-friendly interface and access to the latest features and enhancements offered by the Android ecosystem. FunTouchOS 13 is expected to provide a seamless and enjoyable user experience. Further enhancing the overall usability of the Vivo Y27 5G.
Anticipated Price Performance
As an addition to Vivo's product lineup focusing on price performance. The Vivo Y27 5G is expected to offer a compelling package at an affordable price point. By combining powerful hardware, impressive camera capabilities, and a feature-rich software experience. Vivo aims to provide excellent value for money with the Vivo Y27 5G.
Conclusion: Vivo Y27 5G – A Promising Addition to the Vivo Smartphone Range
Vivo continues to impress smartphone enthusiasts with its commitment to expanding its product range. The Vivo Y27 5G, with its notable features and anticipated price performance. Vivo Y27 5G Has Ready to Sell Globally. Holds great promise for users seeking a feature-packed smartphone at an affordable price. With its powerful processor, impressive display, versatile cameras, and user-friendly operating system. The Vivo Y27 5G is poised to capture the attention of consumers who value both performance and affordability.
Know More About Vivo Y27 5G . . .
Thank you so much for being with the BDPrice.com.bd family.
Our Facebook page BD Price.