News
Samsung Galaxy S9 Ultra is Passed FCC-Certification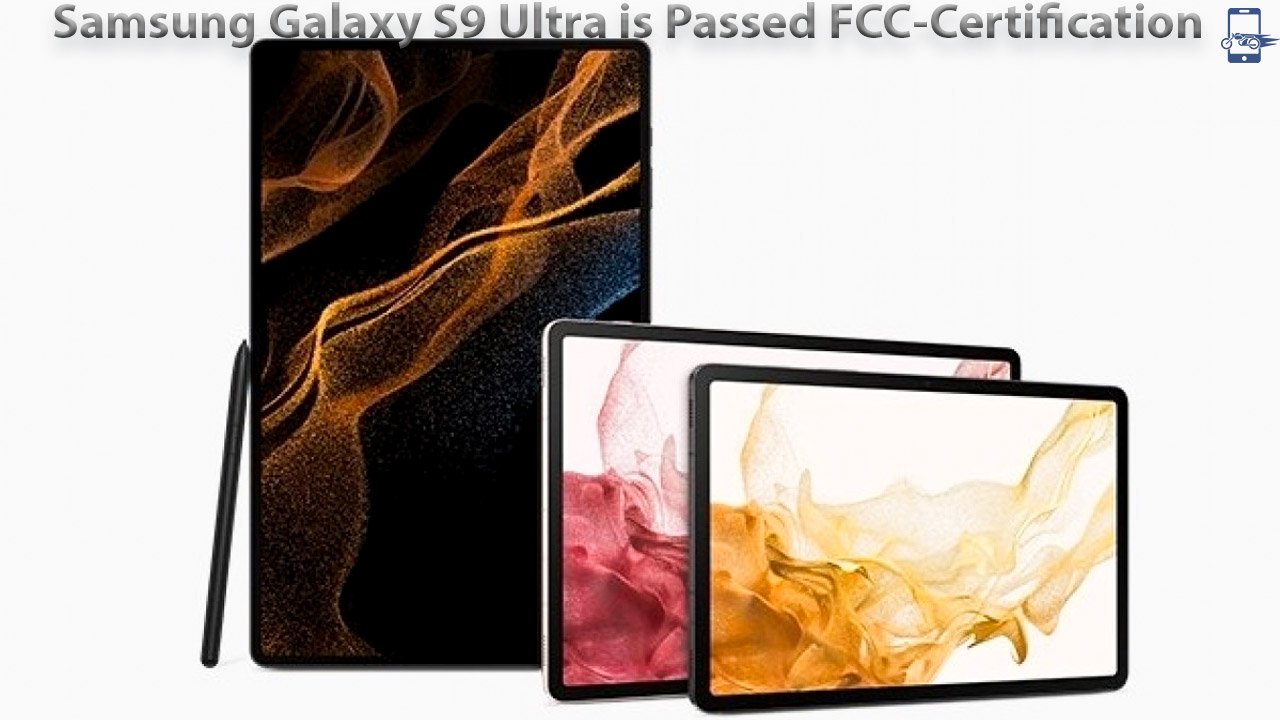 Introducing the Samsung Galaxy S9 Ultra, A New Galaxy S9 Ultra Rival From Samsung
Samsung Galaxy S9 Ultra is Passed FCC-Certification; The Samsung Galaxy S9 Ultra is expected to replace the iPad Pro as Samsung's flagship tablet in 2023, rivaling it in terms of features and perhaps even cost. An FCC SAR certification that has been leaked online suggests that the gadget is very close to being on sale.
Specifications for the Samsung Galaxy S9 Ultra:
Technology fans will be drawn in by the Galaxy S9 Ultra's amazing features. The tablet is said to include a magnificent 14.6-inch 120Hz OLED panel for its display. Whether used for work or play, its large, high-refresh-rate screen delivers an engaging visual experience.
With an enormous 11,200 mAh battery, the Galaxy S9 Ultra offers a long battery life. Additionally, it enables 45W rapid charging, which makes power top-ups quick and easy. Users may enjoy their tablets more by not having to be tied to a power source thanks to this feature.
The Snapdragon 8 Gen 2 chipset, which offers exceptional performance and economy, is what drives the gadget. The Samsung Galaxy S9 Ultra is a powerhouse capable of managing multitasking, gaming, and resource-intensive applications thanks to its processor, which is renowned for its capacity to tackle demanding activities with ease.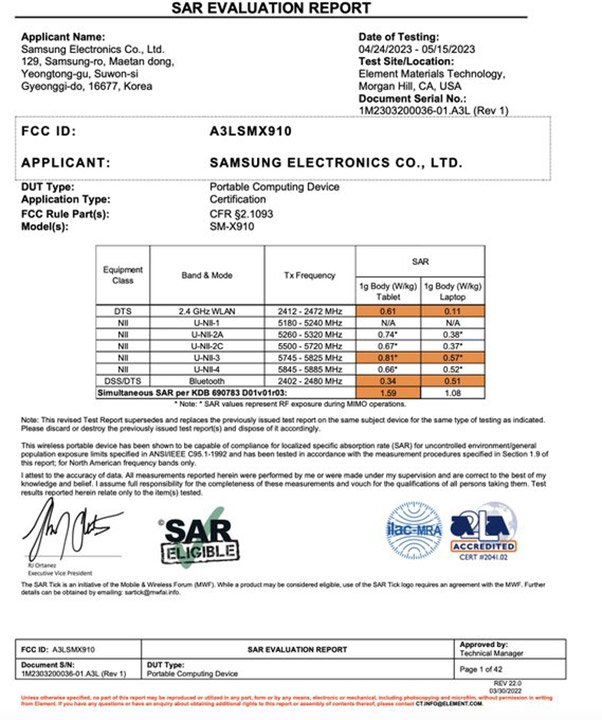 Additionally, the tablet has an IP68 certification that ensures resistance to dust and water. This feature gives consumers who require a dependable smartphone peace of mind by ensuring that the Galaxy S9 Ultra can handle the rigors of daily life.
Design and Aesthetics:
Although the Samsung Galaxy S9 Ultra's official photographs haven't yet been revealed, leaks from trustworthy sources have given us a look at its appearance. In order to maximize the screen-to-body ratio. The tablet is anticipated to have a clean and contemporary design with thin bezels surrounding the display.
Samsung Galaxy S9 Ultra is Passed FCC-Certification, The Galaxy S9 Ultra appears to feature a premium build quality, with a mix of metal and glass elements, according to leaked pictures. This combination of materials improves the device's aesthetic attractiveness while also giving it more toughness to sustain regular use.
Release Date Hypotheses:
While the Samsung Galaxy S9 Ultra's precise release date is still uncertain, reports suggest that it will probably happen in the second half of this year, maybe in July or August. The tablet is greatly anticipated by Samsung fans and tech enthusiasts, and it has been suggested that the firm may choose to introduce it on July 26 during the Galaxy Fold/Flip Unpacked event.
Conclusion:
As Samsung's flagship tablet for 2023, the Samsung Galaxy S9 Ultra shows enormous promise. The tablet is ready to deliver an exceptional user experience thanks to its amazing characteristics. Which includes a large 120Hz OLED display, a potent Snapdragon 8 Gen 2 engine, and a substantial battery capacity. The likelihood that it would directly compete with Apple's iPad Pro is another factor heightening interest in its debut. The Galaxy S9 Ultra will be unveiled soon, and Samsung fans can't wait for it to be on sale.
Thank you so much for being with the BDPrice.com.bd family.
Our Facebook page BD Price.