News
Teclast T40S Tablet Launch Soon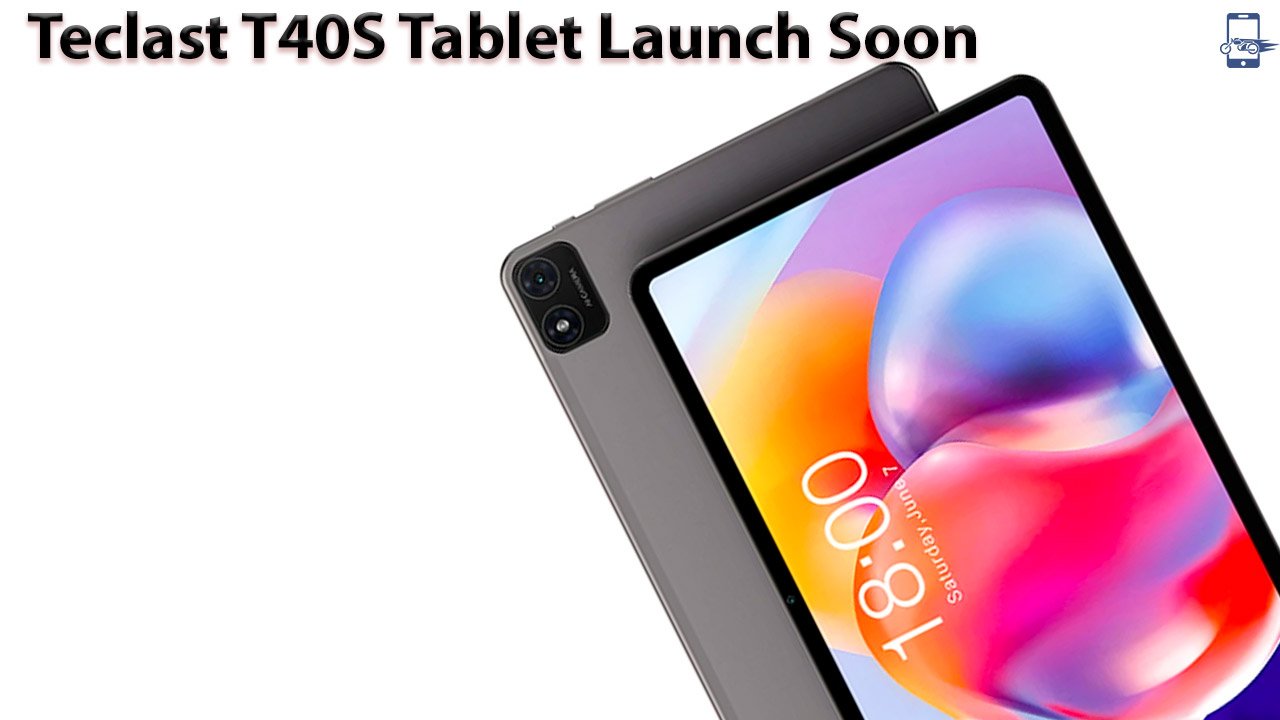 The newly released Teclast T40S, which features a 2K IPS screen yet costs less than $200
Teclast T40S Tablet Launch Soon; A well-known technology company, Teclast, has caused a stir in the market with its inexpensive and feature-rich tablets. They unveiled the P25T, a ten-inch tablet at a price around $100, in February. Teclast has recently released the Teclast T40S, carrying on their tradition of producing high-quality but affordable gadgets. This tablet costs less than $200 and has a gorgeous 2K IPS display. Let's examine the Teclast T40S's technical details and features to see why tablet aficionados should choose it.
The Teclast P25T, a cost-effective 10-inch tablet
Let's quickly review the P25T, Teclast's prior product, before we examine the T40S. This affordable tablet, which was debuted in February, drew customers in with its low price and acceptable performance. The Teclast P25T offered consumers on a low budget a dependable and adaptable experience for less than $100.
The Teclast T40S is presented
By providing a stunning 2K IPS display with a resolution of 2,000 x 1,200 pixels, the Teclast T40S lifts the standard. The rich colors and clear images on the 10.4-inch screen make it perfect for multimedia consumption, gaming, and productivity needs. It's crucial to remember that the T40S lacks Widevine L1 certification, which can restrict its capacity to offer HD streaming from websites like Netflix.
Manifestation and Certification
The 2K IPS display of the Teclast T40S is without a doubt its best feature. The tablet's high resolution and 60 Hz refresh rate promise customers a fully immersive visual experience. The big screen makes it easier to read and perfect for viewing movies, browsing the web, and doing other things.
For consumers that prefer HD streaming, the lack of Widevine L1 certification should be taken into account. It should be noted that this restriction may prevent the tablet from playing popular streaming services' high-definition material.
Storage and Performance
Teclast tablets have a reputation for fusing outstanding screens with effective yet inexpensive technology. By including the MediaTek MT8183 chipset, an 8-core CPU created using a 12 nm manufacturing technique, the T40S carries on this heritage. Whether you're using productivity software, streaming films, or surfing the web, this combination guarantees seamless multitasking and speed. Teclast T40S Tablet Launch Soon.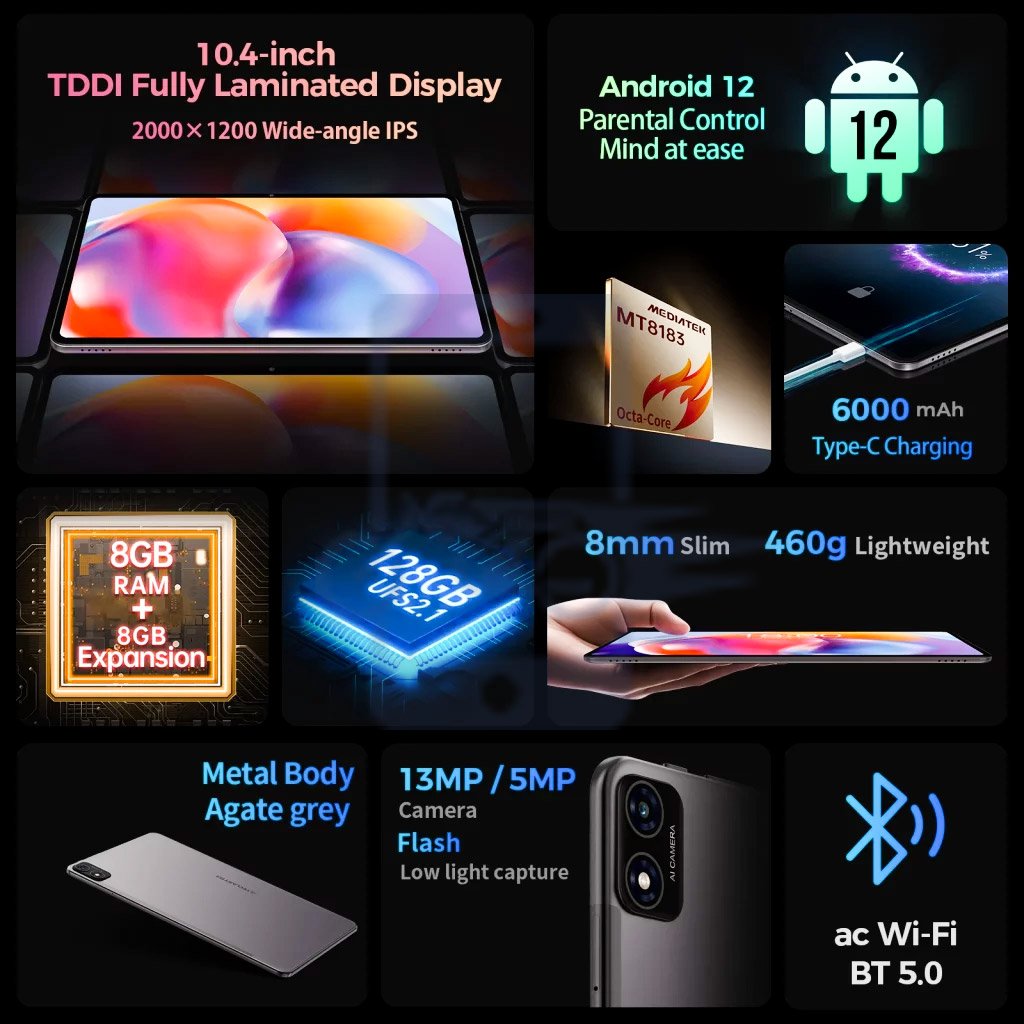 Teclast has given the T40S 8 GB of RAM to further improve the tablet's performance, enabling seamless multitasking and simple app switching. The tablet's 128 GB of storage is also a plus, giving users enough of room to store media files, documents, and programs without having to perform regular storage management.
Camera and Battery
A dependable 6,000 mAh battery within the Teclast T40S provides prolonged use without the need to often look for an outlet. The T40S has enough juice to keep you occupied and connected all day long. Whether you're watching your favourite TV shows or on lengthy trips.
The tablet's cameras include a front-facing 5 MP camera for video chats and taking selfies. As well as a rear-facing 13 MP camera for recording special moments. Although tablets aren't often recognized for their cameras, the T40S has respectable camera features for sporadic photographic requirements.
Accessibility and Cost
At the moment, the Teclast T40S is offered on AliExpress for a reasonable price of $172.29. This pricing gives customers more value for their money by including extras like a power converter, a USB cable, and a SIM tool. Furthermore, the tablet is offered for sale on Amazon in a few nations, including Germany and the UK.
The Teclast T40S is a tempting deal for UK customers. As it is priced at £129.99 with a £40 voucher applied and works on the most recent version of Android 12, version 12. Similar to that, the tablet costs €149.99 in Germany, giving customers looking for a feature-rich tablet experience an inexpensive choice.
Conclusion
The Teclast T40S, the company's most recent offering, has once again delighted the market. Teclast T40S Tablet Launch Soon- Teclast has created a tablet that meets the demands of price-conscious customers without sacrificing performance and quality by combining a 2K IPS display, an effective CPU, enough storage, and cheap pricing. The T40S is a great option for entertainment, productivity, and daily duties since. It offers an immersive visual experience, seamless multitasking, and a long-lasting battery life.
Thank you so much for being with the BDPrice.com.bd family.
Our Facebook page BD Price.