News
Huawei Nova Y91 Listed On Global Website
Nova Y91 Listed by Huawei on Global Website: A Closer Look at the Most Recent Smartphone Launch
Huawei Nova Y91 Listed On Global Website- Huawei has continually shown that it is a top brand in the cutthroat world of smartphones. The business recently caused a stir by including the Huawei Nova Y91 on its international website. This brand-new member of the Huawei family is equipped with a number of amazing features, including a sizable battery, a gorgeous display, sufficient storage, and cutting-edge software. We will go into the specifics of the Huawei Nova Y91 in this post and examine what makes it unique from its rivals.
The Huawei Global Website now features the Nova Y91:
Build and Design:
The Huawei Nova Y91 has a stylish and practical design that will appeal to fans of smartphones. The phone provides an immersive viewing experience because of its extremely slim bezels on all sides. The device's back has a beautiful starry circular pattern that gives it an elegant touch. The Nova Y91 is remarkably thin for a device of its size, coming in at only 8.9mm. Furthermore, it is lightweight (just 214 grams), making it easy to grasp and transport.
Display:
Its large display is one of the Huawei Nova Y91's most notable characteristics. The Nova Y91 has a 6.95-inch screen and is almost the same size as the Huawei Mate 50 Pro. This FHD+ display provides a visually attractive and responsive experience, along with a 90Hz refresh rate and a 270Hz touch sampling rate. The Nova Y91's display produces vivid colors and fine details whether you're playing games, viewing movies, or browsing the internet.
Camera:
The sophisticated camera setup on the Nova Y91 will appeal to photographers. The phone's rear features a large ring that conceals a 50MP dual AI camera arrangement. A 2MP depth-of-field camera that works in tandem with the primary camera allows for high-quality photography, including backlit, high-resolution, night, and bokeh portraiture. Additionally, the Nova Y91 has an AI snapshot capability that enables users to detect and record movements in real-time. The phone also enables simultaneous filming with the front and back cameras, offering a distinctive videography experience.
Battery:
The Huawei Nova Y91's battery life is better than anticipated. With a big 7000mAh battery capacity made possible by its greater size, it can be used for leisure and games for a longer period of time. According to Huawei, the Nova Y91 can play back local video for up to 29 hours on a single charge. Furthermore, using the provided 22.5W fast charger to recharge the battery is a snap.
Sound:
Huawei Nova Y91 Listed On Global Website- Huawei is aware of the value of good audio for an immersive experience. For maximum audio fun, the Nova Y91 has a stereo dual-speaker system that produces 300% greater volume. The Nova Y91's audio output will capture your senses whether you're watching a movie, playing a video game, or listening to music.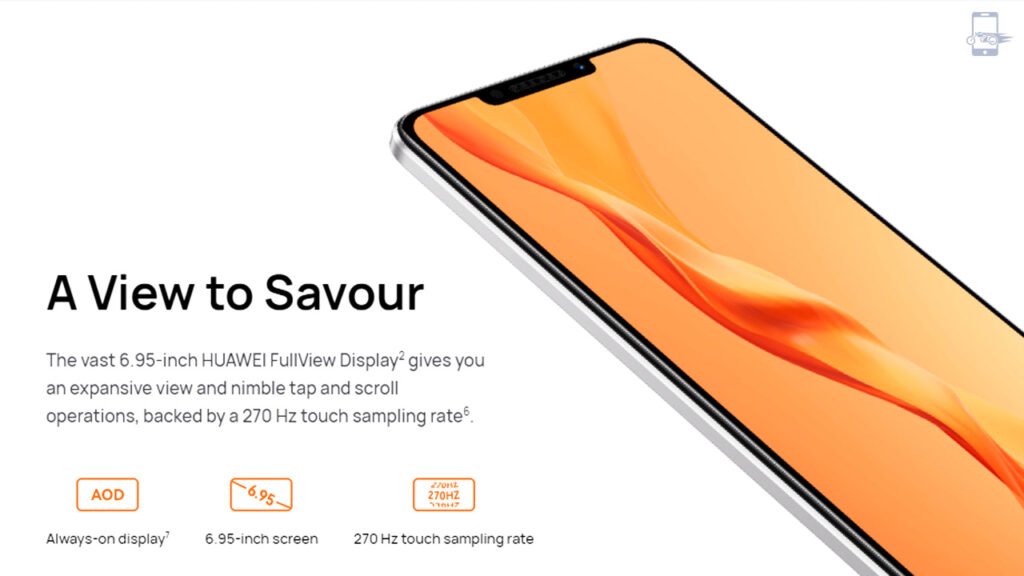 EMUI 13 Program:
One of the first Huawei smartphones to ship with the EMUI 13 operating system pre-installed is the Nova Y91. A number of brand-new features and improvements are included in this revised operating system. New service widgets, enhanced grouping and stacking possibilities, swipe-up app icons, and smart folder capabilities are what users can anticipate. With its fluid and simple interface, EMUI 13 improves the entire user experience.
Other Qualities:
The Qualcomm Snapdragon 680 octa-core CPU, which combines Cortex-A73 and Cortex-A53 cores, powers the Huawei Nova Y91's internals. Two memory options are available to consumers worldwide: 8GB RAM with 128GB storage or 8GB RAM with 256GB storage. Notably, for rapid and safe unlocking, the fingerprint sensor is neatly integrated with the power button on the side.
Performance and Specifications:
Impressive features included in the Huawei Nova Y91 guarantee responsive and effective functioning. The Qualcomm Snapdragon 680 CPU, together with plenty of RAM, allows for flawless multitasking, quick program launches, and fluid gameplay. In addition, the ample storage choices let users save a huge number of documents, pictures, movies, and applications without having to worry about running out of room.
Pricing:
Huawei has not yet officially disclosed the Nova Y91's price or availability information as of the time of writing. However, given the features and characteristics of the phone, it is anticipated to provide outstanding value for the money. Huawei Nova Y91 Listed On Global Website, Customers who are interested are urged to follow Huawei on social media for details on when the Nova Y91 will be available in their areas.
Conclusion:
The Huawei Nova Y91 is a noteworthy addition to the smartphone industry, to sum up. It gives consumers a complete package with its attractive appearance, large display, sophisticated camera system, long-lasting battery, immersive sound, and feature-rich EMUI 13 software. The Huawei Nova Y91 is unquestionably a smartphone worth taking into consideration, whether you're a photography fanatic, a gamer, or just seeking a dependable and fashionable smartphone.
Know More About Huawei Nova Y91 . . .
Thank you so much for being with the BDPrice.com.bd family.
Our Facebook page BD Price.