News
Realme 11 Pro Series Is Unveiled Featuring a New Look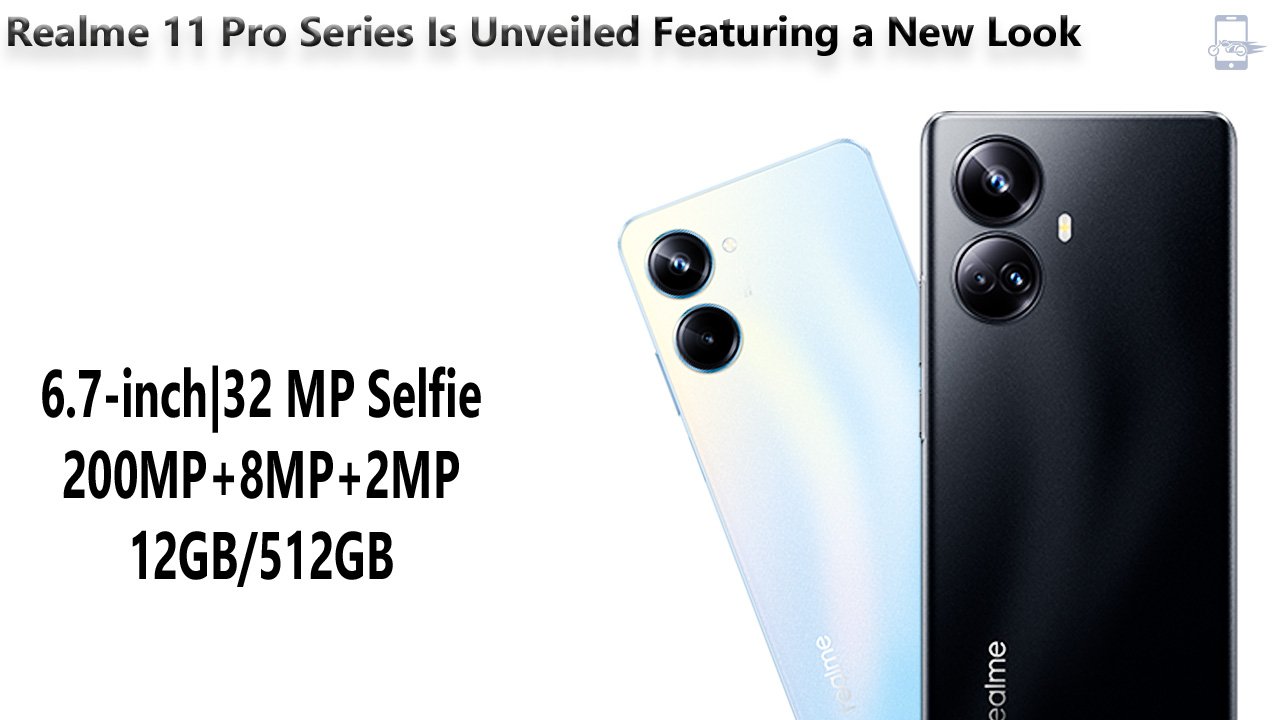 The Realme 11 Pro Series Is Unveiled, Featuring a New Look
Leading smartphone manufacturer Realme recently revealed the arrival of its much-awaited Realme 11 Pro line. Realme 11 Pro Series Is Unveiled Featuring a New Look, With its remarkable features, appealing style, and potent performance, this new series is poised to completely dominate the smartphone industry.
The Realme 11 Pro and Realme 11 Pro+ are the two new versions in the Realme 11 Pro line. These gadgets are loaded with modern technology and provide a variety of alternatives to satisfy the various demands of smartphone users.
Realme 11 Pro: The Ideal Blend of Style and Function:
The Realme 11 Pro has a stylish and contemporary appearance that is guaranteed to appeal to fans of smartphones. Users may fully immerse themselves in an expansive and immersive visual experience because of its sizable 6.7-inch screen. Users have the option to select a design that best matches their personality from among the device's three eye-catching color schemes: starry night black, city of daybreak, and city of green fields.
Record each moment in breathtaking detail:
The Realme 11 Pro series' outstanding photography capabilities are one of its distinguishing qualities. With a 16 million-pixel sensor, the front camera produces incredibly clear photos and video calls. The gadget has a strong camera arrangement on the back that includes a primary sensor with 100 million pixels and a secondary sensor with 2 million pixels. Users are able to take stunning images with great clarity and detail thanks to this combo.
Enjoy Smooth Performance and Lots of Storage:
Performance is uncompromised in the Realme 11 Pro line. These devices include ample 12GB of RAM, which allows for seamless app switching and multitasking. The generous 256GB of internal storage allows users to save their preferred programs, games, and media files without worrying about running out of room.
With an intuitive user interface and a durable battery Life Realme is aware of how crucial a flawless user experience is. The Realme 11 Pro series has an intuitive user interface and the most recent operating system. Users may customize their gadgets to fit their preferences thanks to their clever features and adjustable settings.
Realme 11 Pro Series Is Unveiled Featuring a New Look, The Realme 11 Pro series comes with a long-lasting battery to guarantee continuous use. Users no longer have to worry about running out of battery while engaging in hours of surfing, gaming, and entertainment. The gadgets also offer rapid charging, which enables users to swiftly recharge their cellphones and resume their activities.
Conclusion:
The Realme 11 Pro series enters the smartphone market with a new, energizing design and a host of potent features. These gadgets are certain to capture the attention of smartphone aficionados with their attractive appearance. Amazing photographic capabilities, flawless performance, and user-friendly interface. The Realme 11 Pro series offers plenty to offer whether you're an avid media consumer, multitasker, or photographer.
Thank you so much for being with the BDPrice.com.bd family.
Our Facebook page BD Price.