News
Hero Xtreme 160R 4V Coming Soon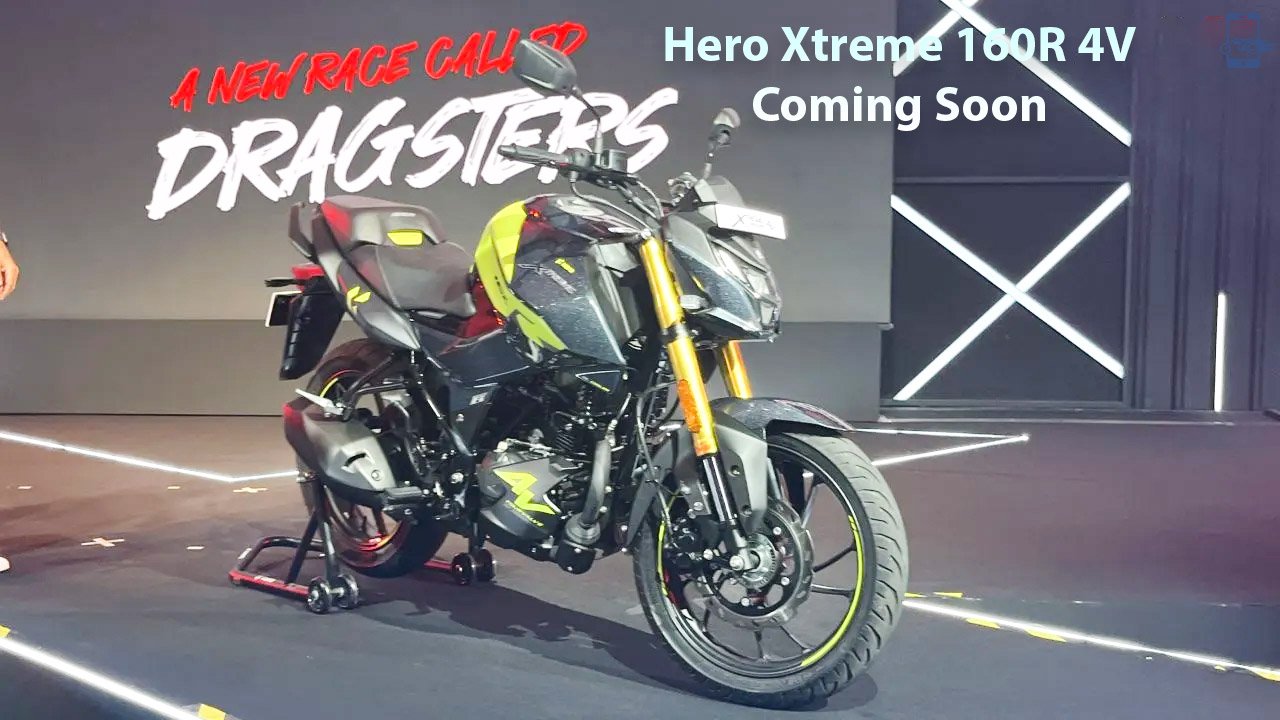 Coming Soon: An Exciting New Motorcycle, the Hero Xtreme 160R 4V
The Hero Xtreme 160R 4V is causing a lot of excitement in the motorcycle community, and fans can't wait for it to be released. With this new model from Hero MotoCorp, riders can expect an exhilarating riding experience, cutting-edge technology, and a stylish style. In this post, we'll examine the Hero Xtreme 160R 4V in-depth, going over its main characteristics, technical details, and potential market effect.
Aesthetics and design:
The Hero Xtreme 160R 4V commands attention right away with its dynamic and muscular look. This motorbike has a fast, contemporary look because of its crisp lines, contoured fuel tank, and slim bodywork. The headlight and taillight are both LED lights, which improve visibility and add to the overall aesthetics. Bright color options are available for the bike, further improving its attractiveness.
Performance and Engine:
The Hero Xtreme 160R 4V is propelled by a sophisticated and potent engine. A 160cc, air-cooled, single-cylinder engine powers this motorbike, providing remarkable performance on both city streets and freeways. The Xtreme 160R 4V boasts flawless throttle response and economical fuel usage thanks to its cutting-edge fuel-injection technology. A smooth and thrilling ride is what riders can anticipate owing to the bike's powerful performance qualities.
Innovative Features:
The Hero Xtreme 160R 4V distinguishes itself with a variety of cutting-edge features. It has a completely digital instrument cluster that gives drivers and passengers access to vital data including speed, gear position, itinerary information, and fuel economy. The motorbike also has a Bluetooth communication system that enables users to pair their devices and access services like call notifications and turn-by-turn navigation. These cutting-edge innovations improve convenience and raise the standard of the riding experience.
Handling and Safety:
Hero MotoCorp places a high priority on safety, and the Xtreme 160R 4V demonstrates this dedication. A single-channel ABS (Anti-lock Braking System) that assures the best braking performance is one of several safety features that it has. Due to its lightweight frame, which provides exceptional agility and stability, the motorbike is perfect for negotiating through urban traffic. The Xtreme 160R 4V offers a smooth and controlled ride thanks to its wide tubeless tires and a finely calibrated suspension system.
Cost and accessibility:
It is anticipated that the Xtreme 160R 4V would be reasonably priced. Making it a desirable choice for motorcycle fans. Hero MotoCorp has a vast dealership network all across the nation, providing wide availability. Customers may consult the company's website or go to approved Hero showrooms to learn more about pricing, reservations, and delivery schedules.
The Market Effect of the Hero Xtreme 160R 4V:
The Hero Xtreme 160R 4V is positioned to have a huge influence on the motorcycle industry because of its striking look, strong performance, and cutting-edge technologies. It is anticipated that this new model in Hero MotoCorp's inventory would draw a variety of riders. Including young enthusiasts looking for a sporty and dependable commuter motorbike. Due to its affordable price and appealing features, the Xtreme 160R 4V is anticipated to compete favorably with its rivals.
Conclusion:
A widely anticipated motorbike that blends style, performance, and cutting-edge innovations is the Hero Xtreme 160R 4V. It is destined to become a well-liked option among riders because of its aggressive design. It has a strong engine and a variety of safety and technological features. In the Xtreme 160R 4V, Hero MotoCorp's dedication to producing high-caliber bikes is evident. So, keep an eye out for the Xtreme 160R 4V when it comes out if you're seeking an exhilarating and feature-rich ride.
Know More About Hero Xtreme 160R 4V . . .
Thank you so much for being with the BDPrice.com.bd family.
Our Facebook page BD Price