News
Sony Foldable Phone Goes To Announce Soon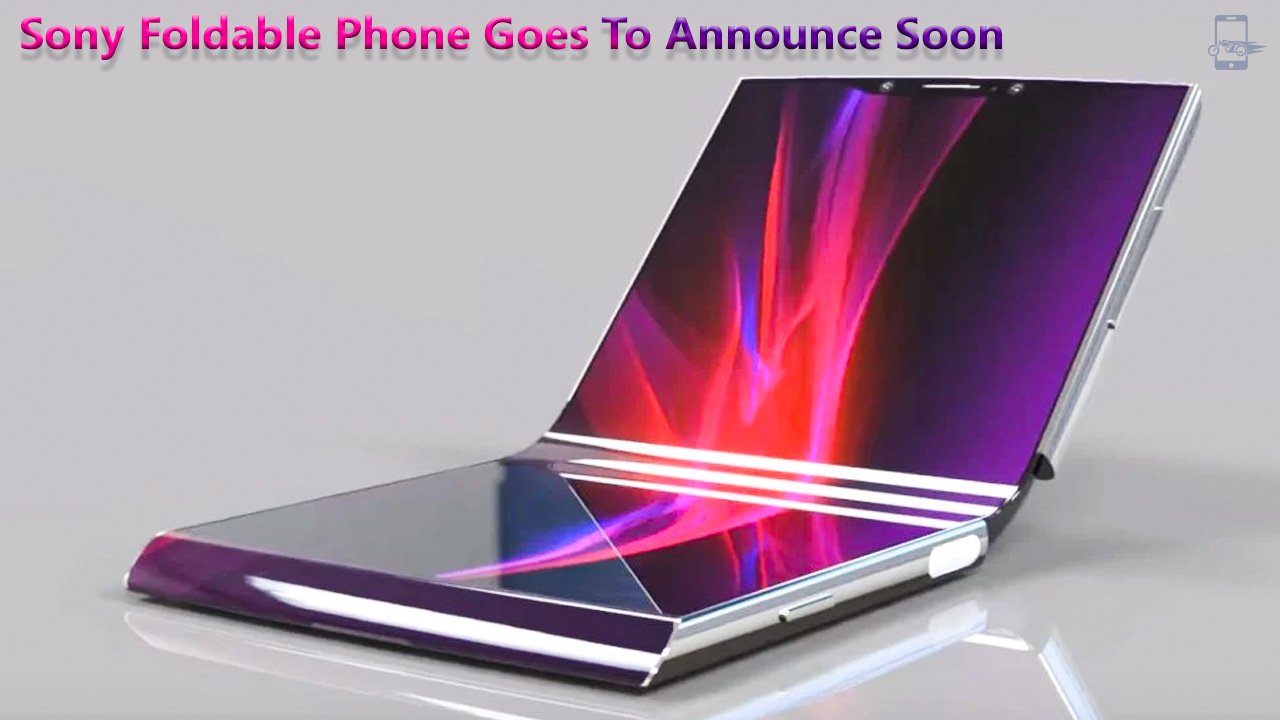 Sony's New Project Unfolded: Clamshell Foldable Phone in The Horizon
Sony Foldable Phone Goes To Announce Soon- The electronics giant Sony is reportedly working on a little phone with a foldable screen, which might perhaps bring back the popular little series, according to the rumors circulating about its intriguing new project. Sony is ready to make a significant impression in the smartphone industry once more given that there haven't been any flagship launches since 2018 that accommodate smaller sizes.
The mobile industry is buzzing with speculations as they relate to Sony's newest initiative. A clamshell folding phone is apparently being developed by Sony, a company renowned for its creative technologies. Sony's Compact series, which hasn't recently had a flagship release that accommodates smaller sizes, has the potential to be revived by this initiative.
Design of Sony's Foldable Phone
The Japanese publication Sumahodigest claims that Sony's foldable tablet would resemble Samsung's Galaxy Z Flip4. Sony's device, in contrast to the Z Flip4, is said to sacrifice an external screen in favor of a slim and portable design. Sony wants to join established companies like Google and Samsung in the current foldable phone craze by concentrating on a folding display without sacrificing size.
Potential Gaming Focus for Sony
Insiders believe that Sony's foldable phone may be called Xperia Fold, which might allude to a concentration on gaming features. It wouldn't be shocking to see Sony use its knowledge in the gaming sector to develop a device designed for an immersive gaming experience. Given the enormous popularity of mobile gaming. Gamers might benefit from a larger screen when the foldable display is used. Making for a more immersive and interesting gameplay experience.
Release Information and Expectations
Tech aficionados anxiously await further information on Sony's foldable screen phone even if the release date is still mostly unknown. The device's ability to combine a tiny design, foldable display technology, and gaming skills. Which might make it a great hit in the mobile market, is what has many excited. The mobile market anxiously anticipates confirmation and new details from the tech titan as Sony continues to build its foldable phone. Sony Foldable Phone Goes To Announce Soon.
The Effect of Sony on the Mobile Industry
The reported arrival of Sony into the foldable phone industry reflects how quickly technology is developing. Only Apple and Sony have not yet introduced any smartphones with foldable screens among the well-known phone manufacturers. Sony's potential influence on the mobile sector is facilitated by its reputation for pushing boundaries and providing new products. Sony has the chance to capture customers and influence the future of mobile devices with their innovative approach to foldable phones and focus on gaming.
Sony Foldable Phone Goes To Announce Soon. The reported entry of Sony into the foldable phone industry has attracted a lot of interest. Sony's commitment to innovation and the production of cutting-edge goods positions them as a major participant. In the mobile market the digital environment changes. Sony's foldable phone might revolutionize the industry with its emphasis on gaming features. And the probable return of the Compact series. Watch this space for more information on this creative project from Sony. A company is known for pushing boundaries and producing cutting-edge goods.
Thank you so much for being with the BDPrice.com.bd family.
Our Facebook page BD Price.