News
Leaked Google Pixel 7a and Fold Release Dates and Pricing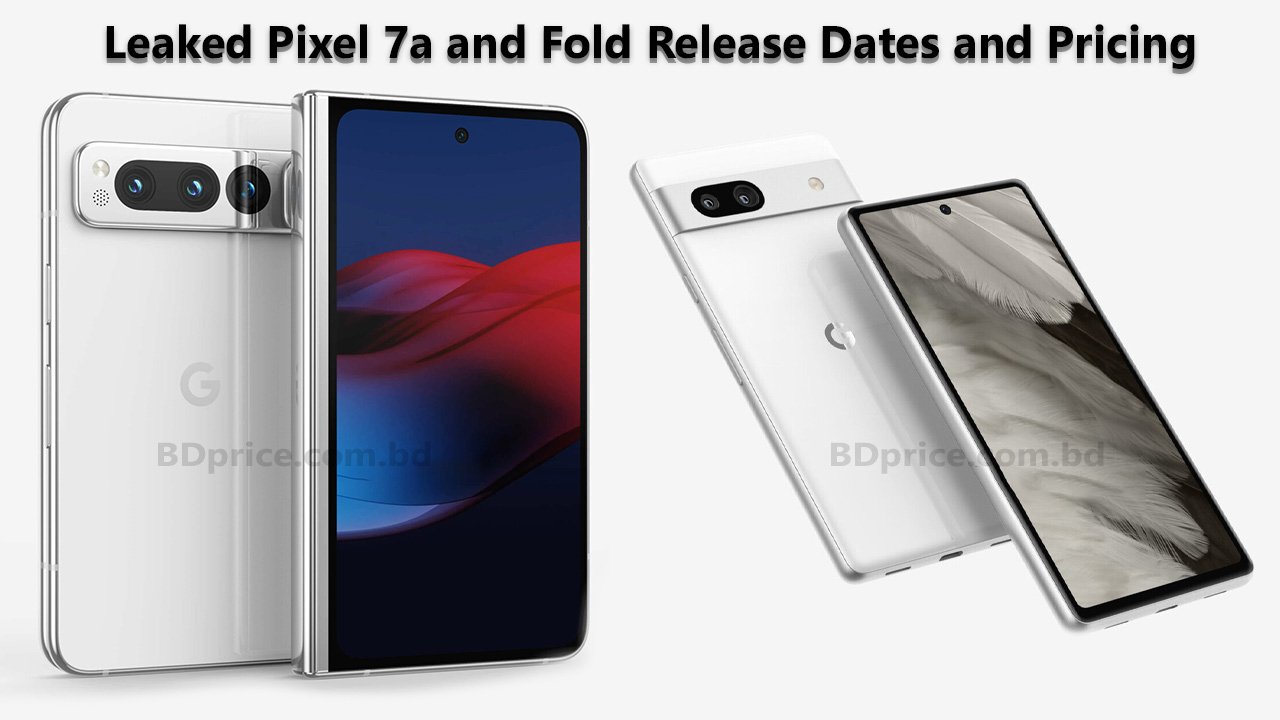 Google's next smartphone, the Pixel 7a, is highly anticipated
One of the world's largest digital companies, Google, is always producing new and beneficial products. Fans are eagerly awaiting the Google Pixel 7a and Fold, their next product release. Due to the approach of the Google I/O Event 2023, expectation for this new smartphone is at an all-time high.
The Google Pixel 7a may be better than the Pixel 6a and has several great features. This phone has 8GB of RAM, a dual-camera setup, and a 6.1-inch OLED display with a 90Hz refresh rate and Full HD+ resolution. It will impress even the pickiest techie. The front camera is a 10.8-megapixel lens for high-quality selfies.
One of the most intriguing features of the 7a is its four color options. Charcoal, Snow, Sea, and Coral are available, with Coral being exclusive to the Google Store. Due to the huge array of options, many buyers looking for a phone that matches their style will find them interesting.
Note that when the Pixel 7a is discontinued, the Pixel 6a will still be offered. This decision may lower the Pixel 6a's price, making it more appealing to budget-conscious users.
Google also announced the Pixel Fold, a foldable smartphone that has been much speculated about. Google Pixel Fold pre-orders begin on May 10, but the phone won't be available until June 27. This device costs $1,799.
Google's Pixel 7a might be a hit. Customers will love its sleek design and selection of colors. Its specifications are also great. We can't wait for the 2023 Google I/O Event, which will reveal the tech giant's future plans.
Know More About Google Pixel 7a and Pixel Fold . . .
Thank you so much for being with the BDPrice.com.bd family.
Our Facebook page BD Price.