News
iPad Pro Come With an OLED Display Next Year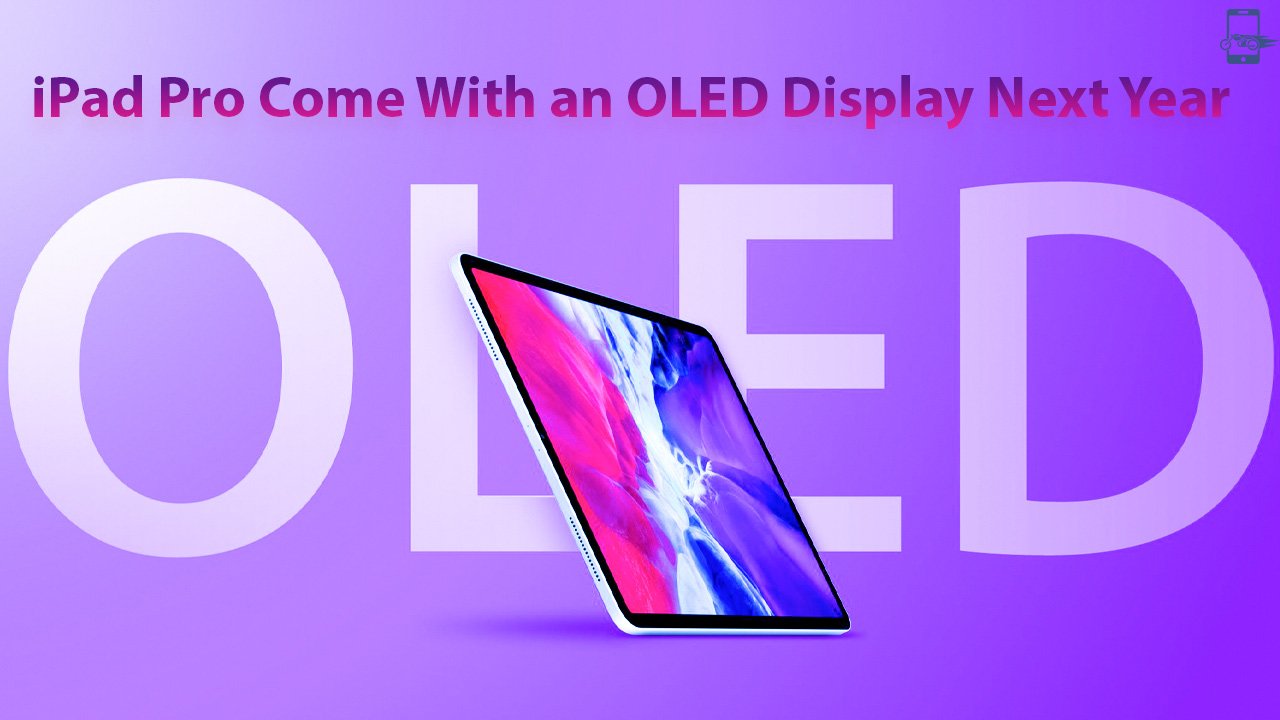 OLED Panel on the iPad Pro: A Significant Upgrade for Apple's Product Lineup
Exciting information on Apple's plans for its iPad Pro series has just surfaced in a report by research company Omdia. In 2024, the business plans to release an iPad Pro Come With an OLED Display Next Year. Both customers and IT aficionados alike are eagerly anticipating this breakthrough. Apple hopes to gain from a number of factors by incorporating OLED technology into its flagship tablet line. We shall discuss the relevance of this action and how it may affect Apple's next product offers in this post.
OLED Panels Are Now Available:
A 13-inch device and an 11-inch edition of the iPad Pro with OLED displays are expected to be released by Apple, the report said. Outstanding black depths, pixel-level light control, excellent contrast, and HDR performance are just a few of the visual qualities that set OLED panels apart from other displays. Apple is ready to provide iPad Pro consumers with better visual experiences thanks to OLED technology.
Exploring OLED's Potential:
OLED panels are a significant improvement over Apple's existing Mini LED LCD panels, which are used in the iPad Pro series. In comparison to conventional LCD panels, OLED displays provide a number of benefits, such as deeper blacks, more brilliant colors, and increased energy efficiency. Additionally, the incorporation of low-temperature polycrystalline oxide (LTPO) technology enables dynamic modifications to the refresh rate of the panel, further improving power usage.
Superior Visual Experiences:
Apple's choice to use OLED screens in its iPad Pro models highlights the company's dedication to high-quality displays. Users may anticipate better contrast ratios, richer colors, and increased HDR capabilities by utilizing OLED technology. The viewing experience for activities like watching movies, playing video games, and editing images or videos will unquestionably be improved by these developments.
A MacBook OLED delay:
While OLED-equipped iPad Pro aficionados eagerly anticipate their arrival, the report also includes information about possible delays for MacBooks with OLED panels. Previous speculations claimed that MacBook models with OLED panels will go on sale in 2024. However, the most recent data shows considerable delays; the OLED MacBooks are now expected to be on sale in 2027.
How Apple Views Display Technology?
Apple has been careful in introducing OLED technology, doing so only on certain products, such as iPhones and Apple Watches. Up until recently, the business has not included OLED panels in its iPad and MacBook product lines. Apple's investigation into OLED panels demonstrates its dedication to remaining at the forefront of display technology. Despite the delay in delivering OLED to MacBook models.
Conclusion:
An important turning point for Apple and its product range will be reached in 2024 with the release of an iPad Pro with an OLED display. Users can anticipate unmatched visual experiences with OLED technology, including vivid colors, deep blacks, and increased HDR capabilities. Apple's continuous research into OLED panels underscores its commitment to pushing the frontiers of innovation. In the field of display technology, despite the report suggesting probable delays for OLED MacBooks.
Thank you so much for being with the BDPrice.com.bd family.
Our Facebook page BD Price.