News
Huawei Mate 60 Pro Render Leak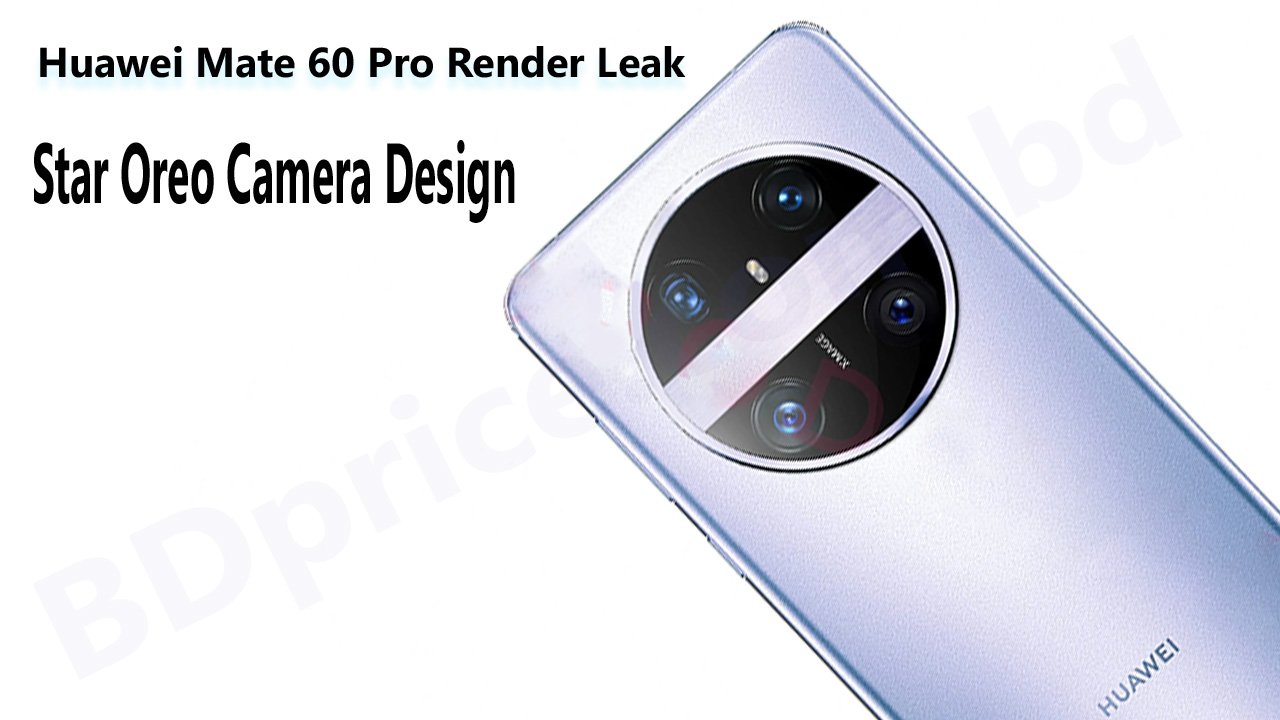 Star Oreo Camera Design Unveiled in Huawei Mate 60 Pro Render, Standard Variant Undergoes Testing
Huawei is clearly one of the top companies in the tech sector when it comes to smartphones. The Chinese electronics titan has a long history of creating high-quality products with cutting-edge technology and unique features. Huawei Mate 60 Pro Render Leak. The Huawei Mate 60, which is said to be Huawei's upcoming flagship smartphone, is said to sport a peculiar-looking circular camera design, according to the most recent rumors and leaks.
Specification:
The Mate 60 series is anticipated to have a new, "Oreo-esque" design with a horizontal band that is broad and the same color as the rest of the back panel. The rear camera housing will be divided into two halves. The Mate 60 will include four XMAGE-branded back cameras, and the series will contain five new smartphones with this redesigned design, including Mate 50 replacements and a potential RS model in the future.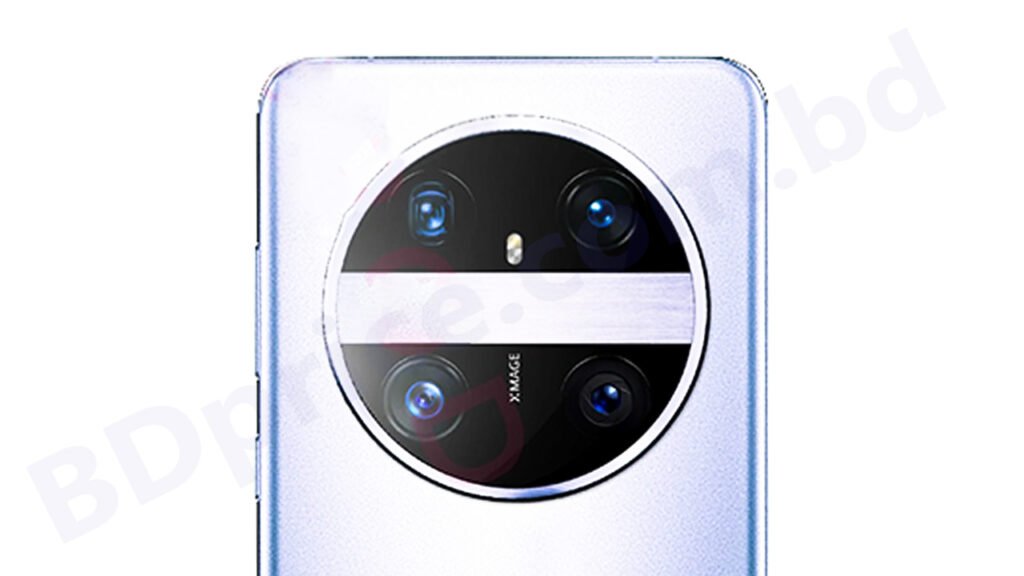 According to tipper Wangzaiknows, the regular Huawei Mate 60 model is now being tested using a Snapdragon 8+ CPU. It's unclear whether this CPU will be utilized in the finished product, though, as Huawei has a history of altering important smartphone components before the product is officially released. The Pro or Pro+ versions might use the Snapdragon 8 Gen 2 while the regular version might use the Snapdragon 8+ Gen 1. Huawei Mate 60 Pro Render Leak.
Although Huawei has not yet specified a precise release date, the Mate 60 series is anticipated to be unveiled during a gathering in October 2023. Tech aficionados all around the world will be eagerly awaiting the arrival of this forthcoming flagship smartphone, and the peculiar-looking circular camera design will undoubtedly be a hot subject of conversation in the interim. The Mate 60 series' commercial success may only become apparent with time, but Huawei is clearly pushing the limits of smartphone technology and design once more.
Know More About Huawei Mate 60 Pro . . .
Thank you so much for being with the BDPrice.com.bd family.
Our Facebook page BD Price.