News
Google Pixel Fold, Now You Can Pre-Order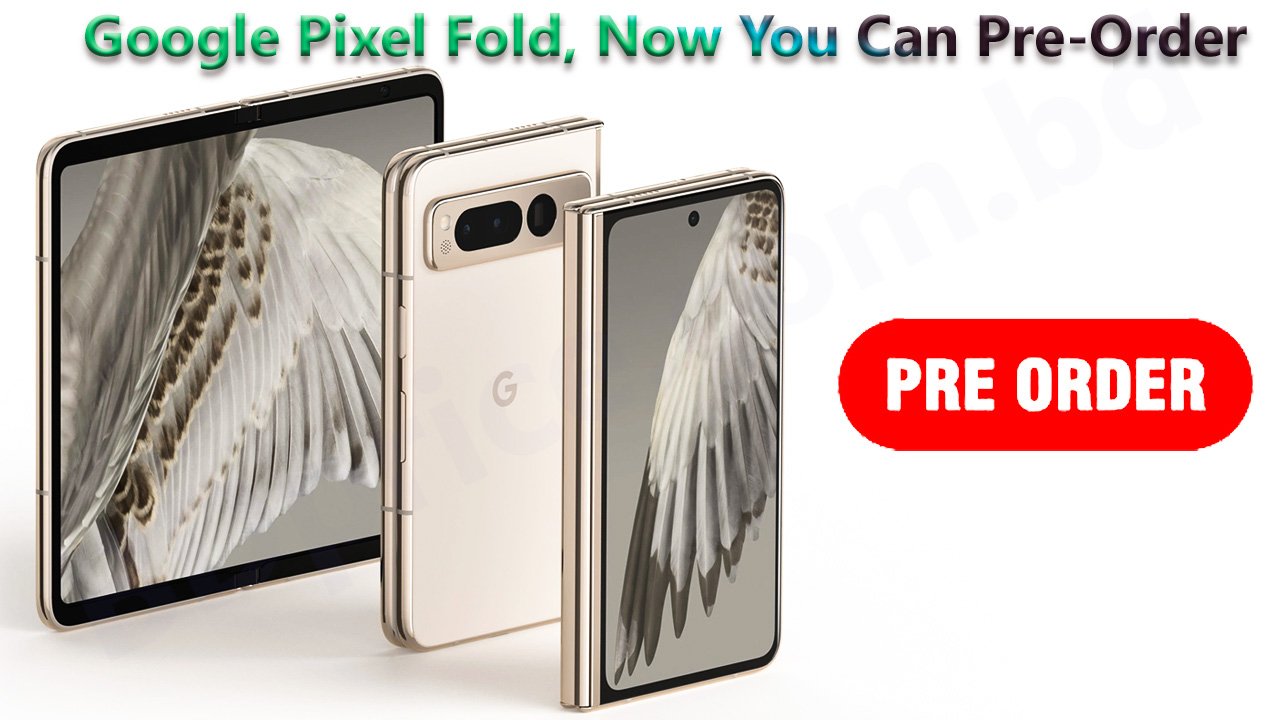 The Google Pixel Fold is now available for pre-order
The Google Pixel Fold, Google's first-ever foldable device, has finally been made available. In order to compete with the Samsung Galaxy Z Fold 4 and Oppo Find N2, Google released the Pixel Fold. Being the thinnest foldable phone presently on the market, Google has accomplished a tremendous achievement with the Pixel Fold. The Google Pixel Fold can be folded, however, it is intended to be used as a phone first and a tablet second. Google Pixel Fold, Now You Can Pre-Order. In this post, we'll talk about the Google Pixel Fold's features and how they set it unique from other foldable phones on the market.
The much-anticipated Google Pixel Fold has been the topic of conversation ever since it was shown. The foldable phone features an original design, outstanding specifications, and a superior camera. We will look into the Google Pixel Fold's display, hinge style, storage, and camera in more detail in this post. We will also go over its versatility and how it may be applied in different contexts.
Folding Pixel Display:
The Google Pixel Fold's outer cover screen is a 5.8-inch Full HD+ OLED display with a 17.4:9 aspect ratio, a resolution of 2092 x 1080, and a pixel density of 408 PPI. It offers a 120Hz refresh rate, which makes it the perfect option for gamers. The outside cover screen's brightness may reach 1200 nits, which is extremely outstanding, and it reaches a maximum brightness of 1550 nits. Google's usage of Corning Gorilla Glass Victus cover glass increases the device's toughness.
The Google Pixel Fold includes an interior display that is 7.6 inches larger than the outside screen when it is opened. It boasts a 2208 x 1840 resolution at 380 PPI and a 6:5 aspect ratio. The interior display employs ultrathin glass with a protective plastic covering to ensure longevity and has a refresh rate of 120Hz as well. Users will find it helpful as the inside display also contains Google's At a Glance and Now Playing capabilities on an always-on display.
Pixel Fold Camera:
The Google Pixel Fold stands out from other foldable handsets on the market because of its excellent camera. A 50-megapixel primary camera, a 16-megapixel ultrawide camera, and a 12-megapixel telephoto camera make up the Pixel Fold's triple camera system. The camera system also has a depth sensor, making portrait shots possible.
Design of a pixel fold hinge:
The Google Pixel Fold's hinge is distinctive and stunning. The hinge is made of multi-alloy stainless steel and has a mirror shine. With smooth friction and a complete 180-degree range of motion, it includes a unique dual-axis, quad-cam synchronized mechanism. The Google Pixel Fold can accommodate various postures and viewing angles safely thanks to the hinge design. One of the strongest hinges on the market for foldable devices, according to Google. It is a multifunctional gadget since the "Tabletop Mode" enables the hinge to support the Pixel Fold up on a table for numerous functions.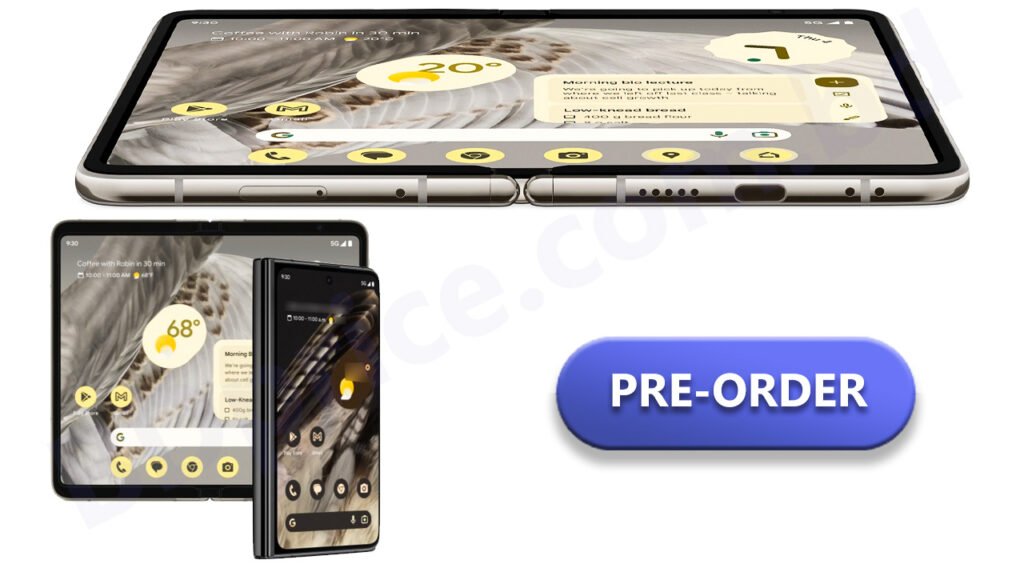 If You Want to Purchase Pixel Fold Click on Preorder Button.
Powerful storage and processing:
The Google Pixel Fold comes with either 256GB or 512GB of storage space and 12GB of LPDDR5 RAM. It is powered by the most recent Google Tensor G2 chip, which is also used in the Pixel 7 and Pixel 7 Pro. It also has a Titan M2 security coprocessor. The Pixel Fold is the perfect device for multitasking and running demanding programs because of its processing power and storage space.
A phone first, then a tablet with the Pixel Fold:
The Google Pixel Fold is primarily a phone and just secondarily a tablet. It is small, lightweight, and conveniently fits in your pocket. It is a flexible gadget for viewing films, surfing the web, or multitasking because of the foldable screen's additional layer of capability. The Pixel Fold is expected to appeal to tech aficionados and early adopters who demand the newest and best technology thanks to its excellent specifications and potent hardware.
Know More About Google Pixel Fold . . .
Thank you so much for being with the BDPrice.com.bd family.
Our Facebook page BD Price.