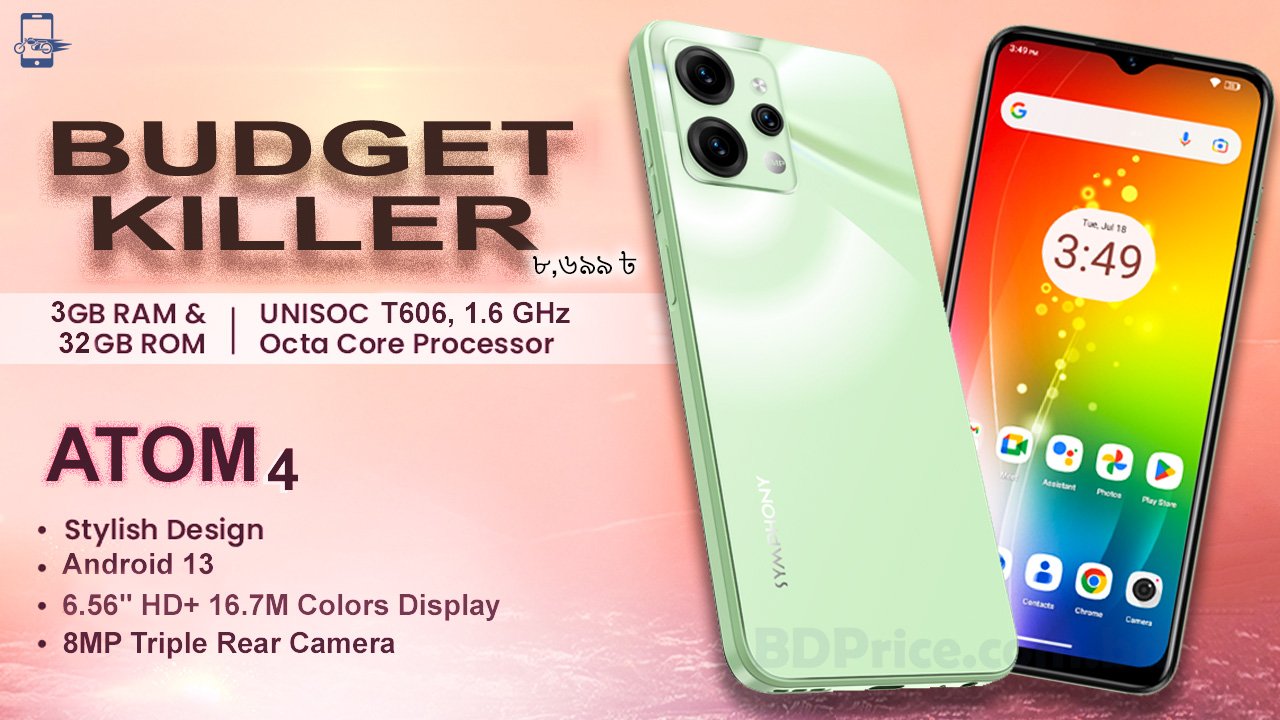 The Symphony ATOM 4 is a wonderful new product that has been introduced to the smartphone market in Bangladesh. Fans of electronic devices may be interested in purchasing this brand-new smartphone because it is available for the low price of 8,699 Taka and contains a wide variety of functions. In this article, we'll take a look at the features of the Symphony ATOM 4 and discuss the reasons why those features are causing a stir in the industry.
An Elegant and Beautiful Design
The dimensions of the phone are 163.75 x 75.4 x 9.20 (6.45 x 2.96 x 0.36 in) millimeters in thickness. The front of the phone is made of glass, while the back is made of plastic. It has a total combined weight of 201 grams and is available in three distinct hues. Honey Dew Green, Reflective Green, and Cosmic Black are the colors that have been used.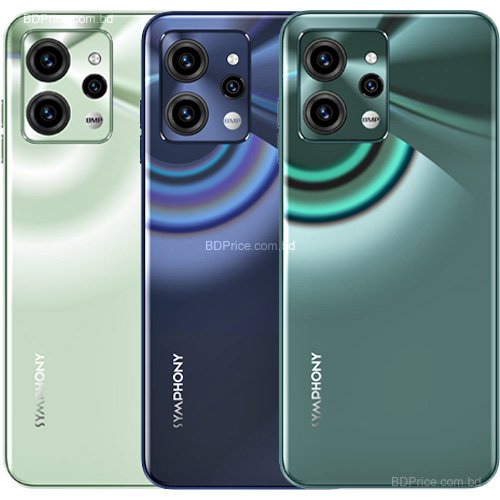 Power Up With Unisoc T606 Processor
The phone can connect to networks operating at 2G, 3G, and even 4G speeds. In addition, the operating system on the phone is Android 13, and it is powered by an Octa-core Unisoc T606 (12 nm) processor. The processor speed can reach up to 1.6 GHz.
There is only one configuration available for this phone, and it has a RAM/ROM combination of 3GB/32GB. Both the graphics card and the amount of memory are sufficient for gaming. The majority of gaming systems are now capable of running and playing high-definition video games smoothly.
Superior Photography Capabilities
The high-resolution still images and video captured by the Symphony ATOM 4's 8MP+AI+AI rear camera can reach up to 1080p at 30 frames per second. Amazing photos and selfies can be captured with the front-facing camera that has a resolution of 5 megapixels. The front-facing camera is only capable of capturing video in 720p at a frame rate of 30 frames per second. The camera on the phone makes it simple to take selfies that are comparable to those taken by professionals.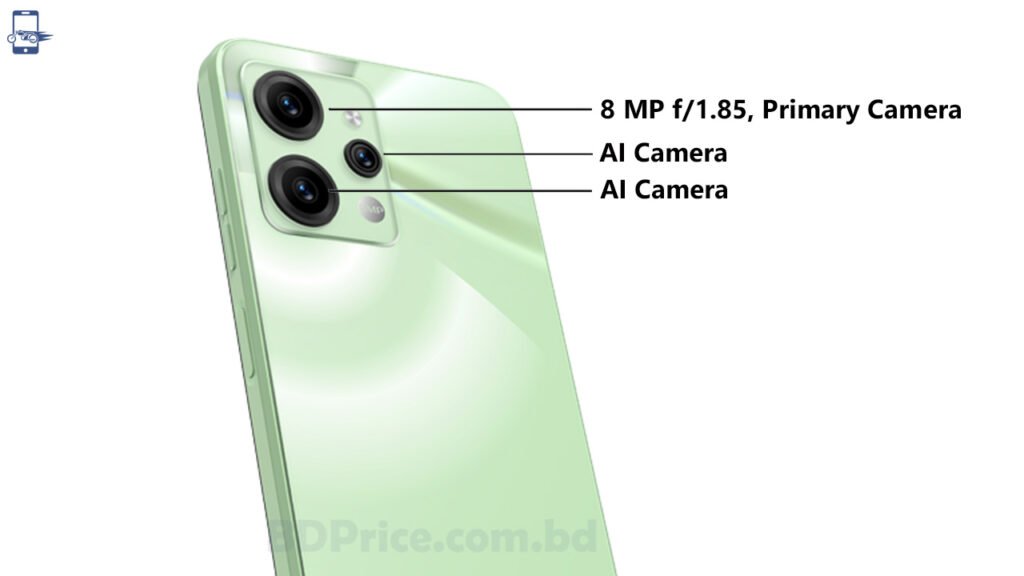 Having the ability to measure acceleration, gyro, distance, and direction would make you a sensor. The fingerprint scanner is very quick and accurate, and it is situated on the side of the device. We were sufficiently close for the face unlock.
Extended Runtime Battery
The battery in the Symphony ATOM 4 is Li-Po and 5000 mAh, and it is not removable. It has a standby time of approximately 110 hours and a browsing time of approximately 12 hours on average. On a single charge, the device will allow for up to 28 hours of talk time. In about two and a half hours, the phone will be fully charged if it is connected to a 10W charger.
The Symphony ATOM 4 will cause a stir in the Bangladeshi smartphone market thanks to its cutting-edge features and low price. The ATOM 4 is a great smartphone for anyone, whether they are avid photographers, avid gamers, or just looking for a solid device. Don't pass up the chance to try out this advanced gadget.
Thank you so much for being with the BDPrice.com.bd family.
Our Facebook page BD Price.