News
Redmi Note 12T Pro Spec Leak on Geekbench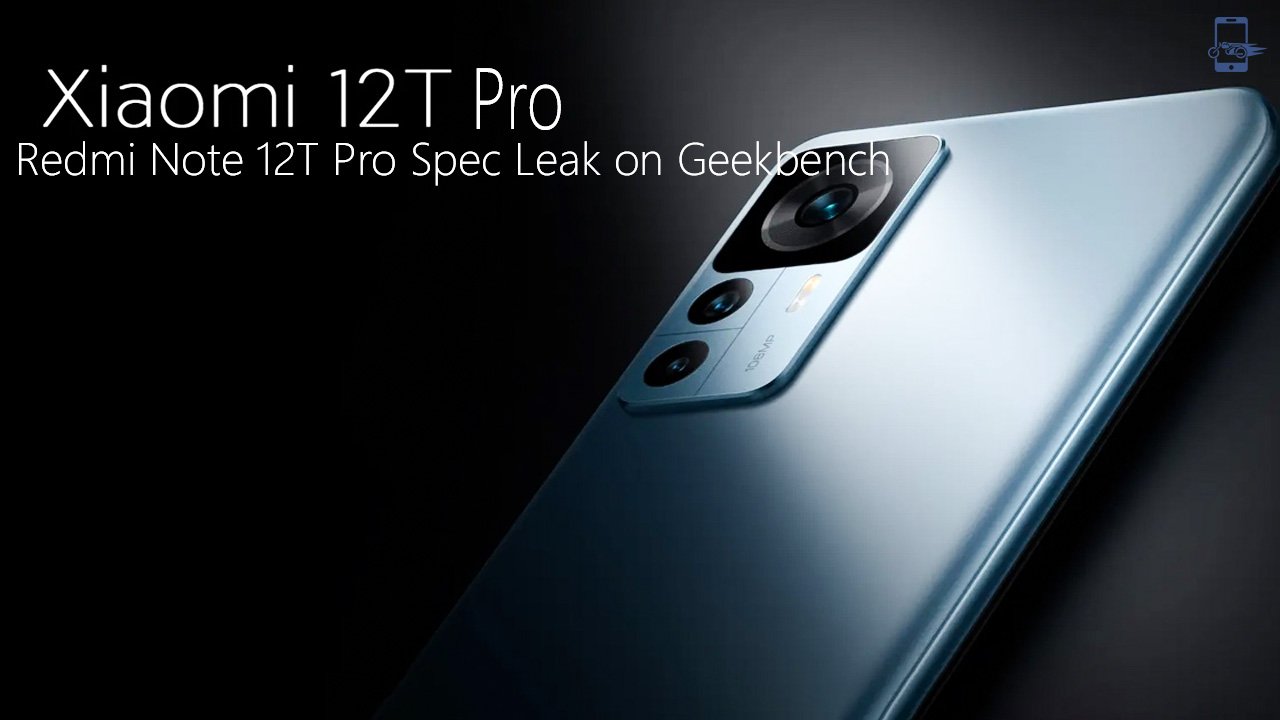 Xiaomi's Newest Phone, the Redmi Note 12T Pro, Is Shown Off
Redmi Note 12T Pro Spec Leak on Geekbench- Xiaomi continues to be at the forefront of this technological revolution in the world of smartphones, which is continually changing. The much-anticipated Redmi Note 12T Pro, a gadget that promises to bring cutting-edge capabilities and an amazing user experience, is the topic of the most recent buzz in the tech sector. In this post, we examine the Redmi Note 12T Pro's specs and rumors, giving readers an understanding of what makes this smartphone a game-changer.
The Redmi Note 12T Pro: An Overview
Xiaomi has always worked to provide its customers with products that are innovative, affordable, and high-performing. No exemption applies to the Redmi Note 12T Pro. Even before it was officially released, this gadget attracted a lot of interest thanks to its feature-rich design and potential to redefine the smartphone market. The excitement around this phone is mostly due to its svelte appearance, immersive display, and potent performance.
Processing power and operating system
Recent speculations and leaks claim that the Redmi Note 12T Pro would ship with Android 13 out of the box, giving consumers access to all of the newest features and improvements. The Android-13 operating system will complement the device's potent hardware and provide seamless multitasking and increased productivity.
The Redmi Note 12T Pro is anticipated to include an octa-core chipset inside. This cutting-edge chipset has four cores running at 2.0 GHz, three cores at 3.0 GHz, and one powerful core running at an astounding 3.10 GHz. The Dimensity 8200-Ultra chipset may be present in the gadget, according to the motherboard, code-named "Pearl." A possible option for the Redmi Note 12T Pro. This specific chipset has already received plaudit for its remarkable performance in the just-released Xiaomi CIVI 3.
Support for Memory and Fast Charging
A flawless user experience in today's fast-paced world requires enough memory and quick charging capabilities. According to rumors, the Redmi Note 12T Pro has a huge 12GB of RAM. Giving users the ability to multitask, switch between programs with ease, and play visually demanding games.
Additionally, the gadget is anticipated to offer 67W quick charging. Guaranteeing that users are not connected to a power outlet for long periods of time. The Redmi Note 12T Pro can swiftly recharge its battery thanks to this amazing fast-charging technology. Enabling users to stay connected and productive all day long.
Release of the Redmi Note 12T Pro rumors
Xiaomi is known for launching its smartphones in a variety of markets and designing them for certain areas. The Redmi Note 11T Pro, the model before it, was introduced as the Redmi K50i in India. Raising the chance that the Redmi Note 12T Pro would do the same. Xiaomi is probably going to release this eagerly awaited product under the name Redmi K60i on the international market. Making it available to customers outside of China.
Redmi Note 11T Pro insights
We can learn from the Redmi Note 11T Pro while we wait impatiently for the Redmi Note 12T Pro's debut. This product demonstrated Xiaomi's dedication to providing outstanding performance, enticing design, and a feature-rich experience. Read our review of the Redmi Note 11T Pro, where we discuss its advantages and shortcomings, to have a better idea of what to anticipate from the Redmi Note 12T Pro.
Conclusion
Redmi Note 12T Pro Spec Leak on Geekbench- The Redmi Note 12T Pro, with its excellent specifications and exciting features, is poised to cause a stir in the smartphone industry. This gadget is ready to meet the demands of contemporary smartphone users thanks to its strong octa-core CPU, enough RAM, and support for rapid charging. The device will run the anticipated Android-13 operating system. Watch this space for additional information regarding the Redmi Note 12T Pro's release as Xiaomi continues to push the limits of innovation.
Thank you so much for being with the BDPrice.com.bd family.
Our Facebook page BD Price.