News
Nokia C32 is Now Available in The UK For £129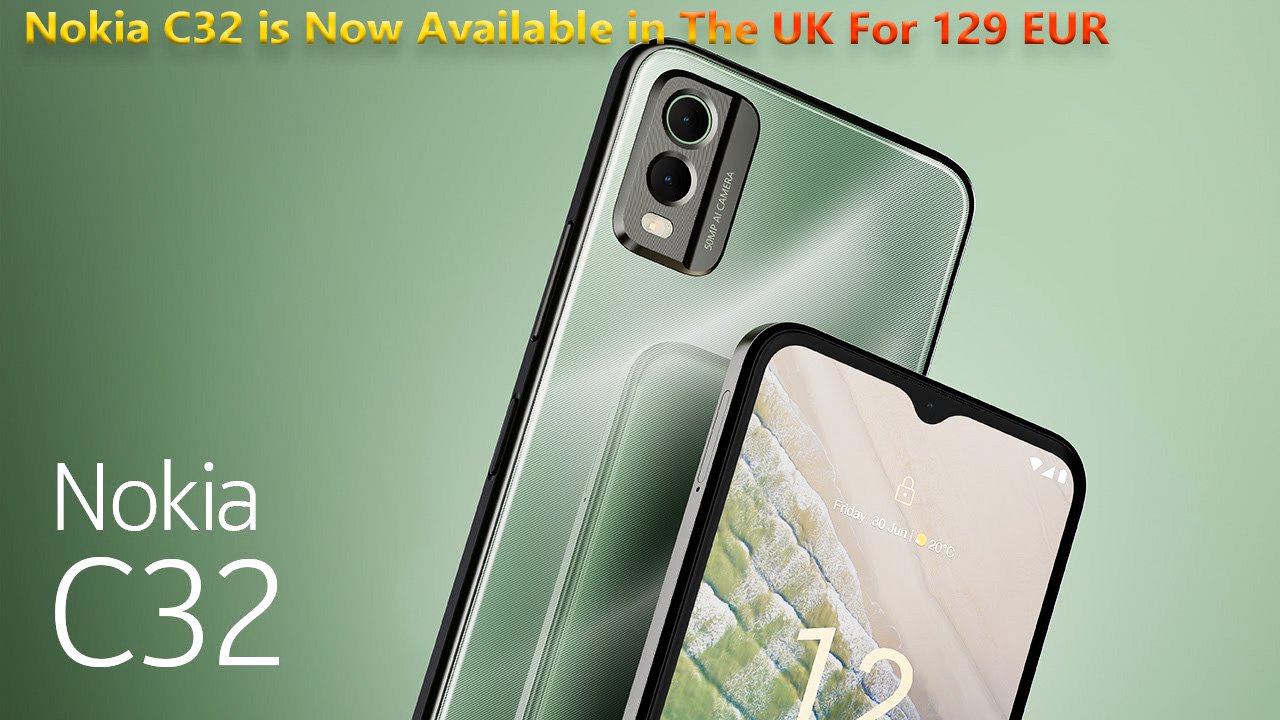 Nokia C32: The Affordable Powerhouse Budget Smartphone in the UK
Welcome to the world of Nokia's latest innovation, the Nokia C32. With its impressive features, durability, and affordability, the Nokia C32 has taken the UK smartphone market by storm. Nokia C32 is Now Available in The UK For £129. In this article, we will delve into the remarkable capabilities of this budget smartphone, highlighting its key specifications, camera prowess, software integration, and pricing details. Join us as we explore the Nokia C32 and why it stands out among its competitors.
Unmatched Durability and Performance
The Nokia brand has a long-standing reputation for producing durable and high-performance mobile devices, and the Nokia C32 proudly upholds this legacy. Combining exceptional build quality with cutting-edge technology, the C32 ensures a seamless user experience. Whether you're a frequent traveler or someone who leads an active lifestyle, the Nokia C32 can withstand the rigors of daily use.
Unisoc 9863A1 Chipset and Extended Battery Life
At the heart of the Nokia C32 lies the powerful Unisoc 9863A1 chipset, delivering impressive performance and smooth multitasking capabilities. Powered by this efficient processor, the C32 ensures a lag-free experience, allowing you to effortlessly navigate through applications, stream videos, and play games without compromise.
Equipped with a massive 5,000mAh battery, the Nokia C32 offers exceptional battery life, providing up to three days of usage on a single charge. Bid farewell to frequent charging woes and enjoy uninterrupted smartphone usage throughout your day.
Immersive Visuals and Luxurious Design
The Nokia C32 boasts a stunning 6.5-inch IPS HD LCD screen, offering a captivating visual experience. With a pixel density of 270ppi, every image and video on the display comes to life with vibrant colors and sharp details. Whether you're gaming, binge-watching your favorite shows, or scrolling through social media, the C32's immersive screen ensures an engaging and enjoyable viewing experience.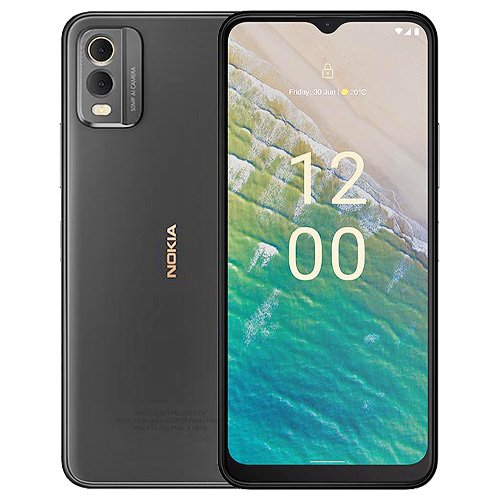 Complementing its visual excellence, the C32 features a toughened glass back that exudes elegance and luxury. The smooth and sleek design not only adds a touch of sophistication but also ensures a comfortable grip, making it a joy to hold and use.
Unleash Your Photography Skills
Capture the world around you in stunning detail with the Nokia C32's 50MP main camera. From breathtaking landscapes to close-up shots, the C32's camera delivers exceptional image quality, allowing you to preserve precious moments with clarity and precision. The Night Mode feature enhances low-light photography, ensuring that even in challenging lighting conditions, your photos turn out vibrant and captivating. Nokia C32 is Now Available in The UK For £129.
Additionally, the front camera of the Nokia C32 also supports Night Mode, enabling you to capture stunning selfies and group photos even in dimly lit environments. Embrace your inner photographer and express your creativity with the remarkable camera capabilities of the C32.
A Splash of Colors and Android 13 Integration
The Nokia C32 is available in two appealing color variants: Charcoal and Beach Pink. Choose the color that best suits your style and personality, and make a statement with your smartphone.
As for software integration, the Nokia C32 comes pre-installed with Android 13, offering a seamless and intuitive user interface. Stay up to date with the latest features, security patches, and enhancements, ensuring your smartphone remains optimized and secure.
Pricing and Availability in the UK
In terms of affordability, the Nokia C32 is truly a game-changer. Priced at an attractive £129 (~$160), this budget smartphone offers outstanding value for money.
Know More About Nokia C32 . . .
Thank you so much for being with the BDPrice.com.bd family.
Our Facebook page BD Price.