News
Honor Magic 5 Will Go Worldwide as Soon as It Obtains IMDA Clearance
Honor Magic 5 will be available worldwide as soon as it receives IMDA approval:
With the launch of its Magic 5 series, Honor, the cutting-edge smartphone company known for pushing boundaries, has once again made ripples in the market. Honor's dedication to providing cutting-edge technology and a flawless user experience is demonstrated by these flagship devices. Let's explore the Magic 5 gadgets' alluring characteristics.
Honor Magic 5: The Coming of Age
A Beautiful Display:
The 6.73-inch OLED punch-hole display on the Honor Magic 5 has tastefully curved borders. With a Full HD+ resolution of 1224 x 2688 pixels, it produces images that are bright and lifelike. This phone raises the bar for display quality with a phenomenal 120Hz refresh rate and a maximum brightness of 1600 nits. The under-display fingerprint sensor also offers simple and safe access to your device.
Record each moment:
The Honor Magic 5 is a photographer's ideal phone since it has a cutting-edge camera. It has a 12-megapixel selfie camera on the front with a 100-degree field of view, which is ideal for taking beautiful group photos and selfies. A 54-megapixel primary camera, a 50-megapixel ultra-wide lens, and a 32-megapixel telephoto lens are all found on the rear of the device. The optical image stabilization (OIS) and 2x optical zoom capabilities of the Magic 5 provide superb clarity and detail in every picture.
Continuous Performance:
The phone is equipped with a Snapdragon 8 Gen 2 chipset, which ensures exceptional performance and effectiveness. It is available in China with up to 512 GB of UFS 4.0 storage and up to 512 GB of LPDDR5x RAM, enabling seamless multitasking and plenty of room for all of your programs and data. The gadget features a fluid and understandable user interface and operates on Android 13 OS with MagicOS 7.1.
Honor Magic 5 Pro: Raising the Bar for Flagship
With its improved features and capabilities, the Magic 5 Pro elevates the flagship experience.
Superior Photography Experience:
The Magic 5 Pro model delivers an even more stunning photographic experience by building on its strengths. It produces amazing images and videos in every circumstance thanks to an updated camera technology that includes better low-light performance and greater picture stabilization. The Magic 5 Pro will surpass your expectations whether you're a seasoned professional photographer or merely an enthusiastic smartphone shooter.
Strong Performance:
The Magic 5 Pro provides flawless multitasking and effortless performance with its Snapdragon 8 Gen 2 CPU, up to 16 GB of RAM, and up to 512 GB of storage. The device's 5,100mAh battery keeps you charged up all day, reducing downtime and increasing productivity. It also supports 66W rapid charging.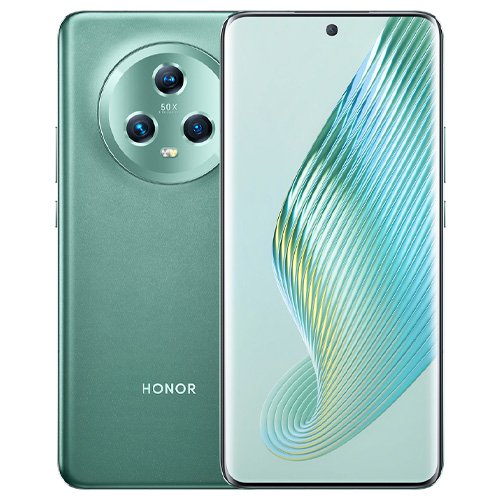 The Flagship Experience is Elevated in Honor Magic 5 Ultimate.
The Honor Magic 5 Ultimate is the pinnacle of smartphone innovation for those looking for the epitome of perfection.
Unparalleled Camera Features:
The Magic 5 Ultimate raises the bar for camera performance. It pushes the limits of what is possible in smartphone photography thanks to cutting-edge hardware and sophisticated AI algorithms. The Magic 5 Ultimate's triple camera configuration produces exceptional results whether you're photographing breathtaking views or in dim settings.
Activating Power:
The Magic 5 Ultimate doesn't skimp on strength. This gadget delivers a fluid and powerful experience thanks to the Snapdragon 8 Gen 2 engine, abundant RAM and storage options, and a huge 5,100mAh battery. The Magic 5 Ultimate provides seamless performance and unmatched durability whether you're gaming, streaming, or multitasking.
Market Expansion and International Release:
The Honor Magic 5 series has begun its global growth after making its debut at the MWC 2023 technology trade exhibition. The Magic 5 and Magic 5 Pro were unveiled in Malaysia in April, to the joy of those who love their smartphones. The Pro model has recently arrived in the UK, broadening Honor's market. The IMDA authorities in Singapore have certified the Honor Magic 5 with the PGT-N09 model number, signaling an impending availability in the Singaporean market. This is the most recent development.
Access Honor Magic 5 right away!
Are you excited to use the premium smartphones of the future? Take advantage of the chance to get the Honor Magic 5 and don't let it pass you by. Take advantage of cutting-edge technology, embrace innovation, and improve your smartphone usage.
Conclusion:
With its ground-breaking features and unrivaled performance, the Honor Magic 5 series has captured the attention of the smartphone industry. The Magic 5, Magic 5 Pro, and Magic 5 Ultimate redefine what it means to be a flagship phone with gorgeous screens, amazing photography capabilities, and potent CPUs. More markets anxiously await the launch of these remarkable products as Honor increases its worldwide footprint. Watch for the release in your area and be ready to usher in a new age of superior smartphone design.
Know More About Honor Magic 5 . . .
Thank you so much for being with the BDPrice.com.bd family.
Our Facebook page BD Price.