News
Xiaomi 14 and Xiaomi 14 Pro Have Been Announced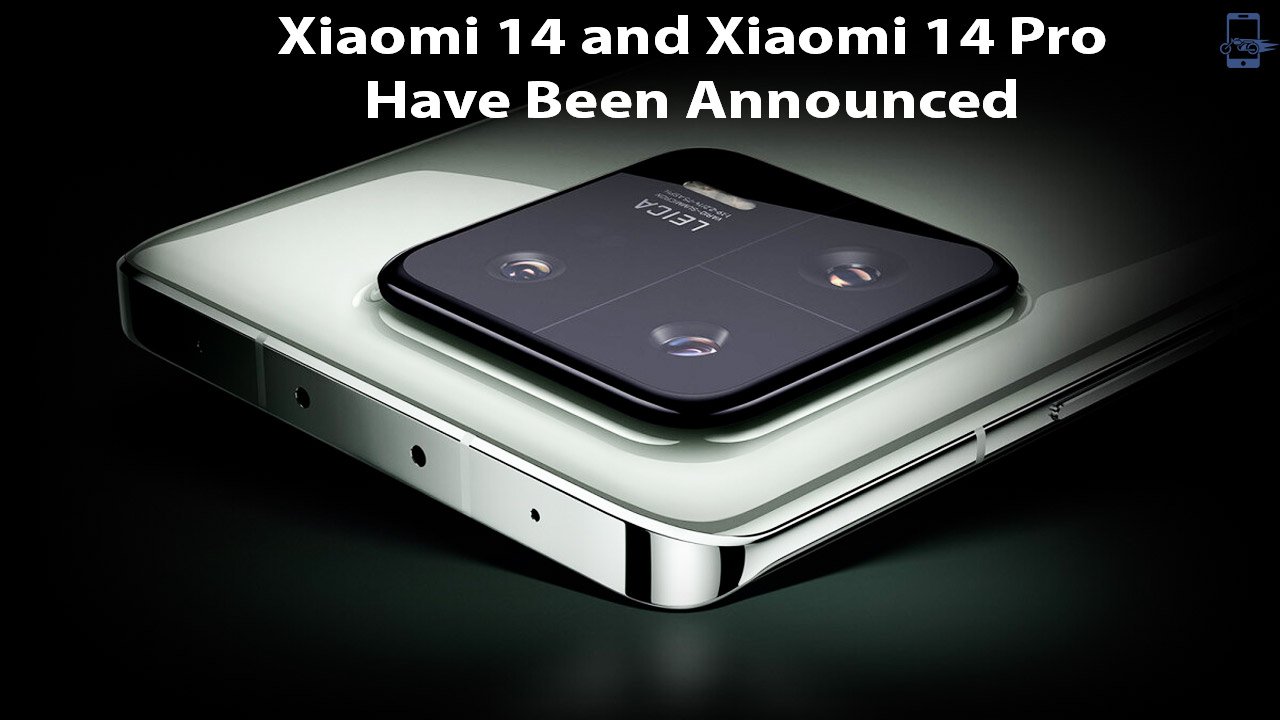 Xiaomi 14 and Xiaomi 14 Pro Have Been Announced Release Dates and Model Names
Xiaomi 14 and Xiaomi 14 Pro Have Been Announced-Xiaomi shocked the smartphone market in December 2022 when it unveiled its eagerly awaited flagship phones, the Xiaomi 13 and Xiaomi 13 Pro, in China. These gadgets, which utilize the potent Snapdragon 8 Gen 2 CPU, rapidly became well-known for their cutting-edge features and outstanding performance. The Xiaomi 14 series, the company's upcoming line of flagship smartphones, will be released as the year comes to a conclusion, and devotees can't wait.
The Xiaomi 14 and 14 Pros' model numbers and a likely debut date have been revealed, according to a recent report by GSM China. The IMEI database has shown the existence of two brand-new smartphones with the model numbers 23127PN0CC / 23127PN0CG and 23116PN5BC / 23116PN5BG. These gadgets are thought to be, respectively, the Xiaomi 14 and 14 Pro. Notably, model codes that end in "C" denote Chinese variations, whereas model codes that end in "G" denote global variants.
Intriguing hints concerning the release date of Xiaomi's newest flagship phones may be found in the model codes themselves. The numerals "2312" and "2311" suggest that the launch will only be available in China in November or December. The Xiaomi 14 series are expected to finally hit the global market a few months later, assuring Xiaomi fans all around the world can get their hands on these fantastic handsets.
Specification:
It's interesting to note that rumors have also suggested the existence of a second Xiaomi 14 series model, the Xiaomi 14 Ultra. Although there isn't much information currently available regarding this particular item, rumors claim it might enter China in the second quarter of 2024. Additionally, it is predicted that all three Xiaomi 14 series devices will come equipped with the eagerly awaited next-generation Snapdragon 8 Gen 3 CPU, which is scheduled to launch in November of this year.
Regarding the Xiaomi 14 Series, there are rumors that it will be available with both flat and curved-edge screens, giving customers an option in terms of aesthetics. Three 50-megapixel cameras are predicted to be included in the 14 Pro's back camera arrangement, with the 1-inch Sony IMX989 sensor perhaps serving as the main lens. A periscope zoom camera is also rumored to be part of the arrangement, allowing users to take amazing zoomed-in pictures. Xiaomi 14 series Have Been Announced; The 14 Pro's front-facing camera is anticipated to enable 4K video recording, enabling users to easily produce high-quality movies. The two 14 Pro models are said to each include a sizable 5,000mAh battery and allow fast charging with 90W and 120W choices, respectively, so battery life won't be a problem either.
In conclusion, smartphone aficionados are anticipating the launch of the Xiaomi 14 series with bated breath. Xiaomi 14 and Xiaomi 14 Pro Have Been Announced; The anticipation for Xiaomi's newest flagship smartphones is growing as model numbers and possible characteristics are revealed. The Xiaomi 14 series is an alluring option for tech-savvy customers because of its blend of cutting-edge hardware, cutting-edge features, and beautiful design.
Know More About Xiaomi 14 and 14 Pro. . .
Thank you so much for being with the BDPrice.com.bd family.
Our Facebook page BD Price.