News
Xiaomi 13 Ultra Now Boasts Four 50MP Cameras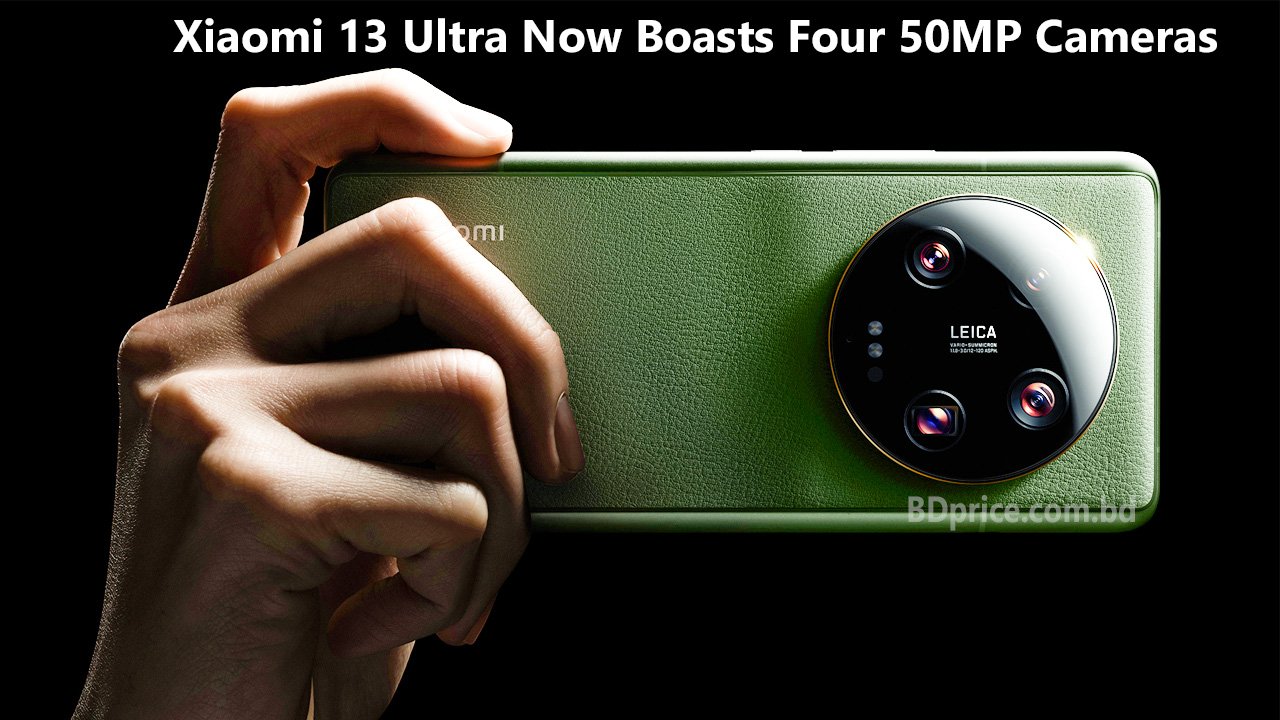 The official Xiaomi 13 Ultra now has four 50MP cameras and a primary lens with a variable aperture
With its innovative designs and cutting-edge technology, Xiaomi has been dominating the smartphone market. The latest product from the brand, the Xiaomi 13 Ultra, is evidence of this. The smartphone features a design inspired by cameras, a striking AMOLED display, and the latest Snapdragon 8 Gen 2 processor. The rear component of this phone is constructed from antibacterial nanotechnology silicon leather.
The Xiaomi 13 Ultra's camera-inspired design is eye-catching. The circular lens-shaped camera module and the raised rear panel contribute to the streamlined design of the phone. The rear panel is available in both Black and Green with antibacterial nanotechnology silicon leather. Xiaomi asserts that this material inhibits 99 percent of microorganisms. This feature is particularly pertinent in the current pandemic scenario, in which everyone is attempting to maintain hygiene and prevent the spread of infections.
Spec:
The front of the Xiaomi 13 Ultra features a 6.73-inch, 3200x1440px AMOLED display with an adaptive 120Hz refresh rate and up to 240Hz touch sampling. The panel's maximum luminance is 2600 nits, which is impressive. Whether you're watching a movie or browsing through social media, the combination of the screen's high resolution and high refresh rate will create an immersive viewing experience.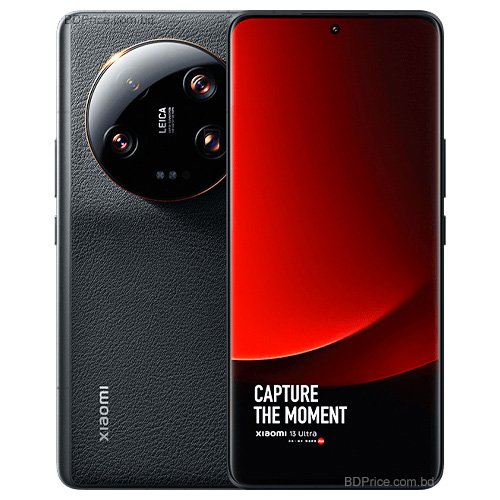 The Xiaomi 13 Ultra is equipped with the latest Snapdragon 8 Gen 2 processor, which is exceedingly potent. The phone comes with up to 16GB of LPDDR5X RAM and is offered with storage capacities of 12/256GB, 16/512GB, and 16GB/1TB. The UFS 4.0 storage ensures the phone's smooth operation and fast program loading times.
The Xiaomi 13 Ultra is, in conclusion, the ideal combination of design and technology. The phone's camera-inspired design, dazzling AMOLED display, and potent processor make it a formidable competitor in the smartphone industry. The use of antibacterial nanotechnology silicon leather distinguishes it from its competitors. If you want a phone that is fashionable, technologically advanced, and hygienic, the Xiaomi 13 Ultra is ideal.
Know More About Xiaomi 13 Ultra . . .
Thank you so much for being with the BDPrice.com.bd family.
Our Facebook page BD Price.