Taro F16 CT MAX
Taro F16 CT MAX price in Bangladesh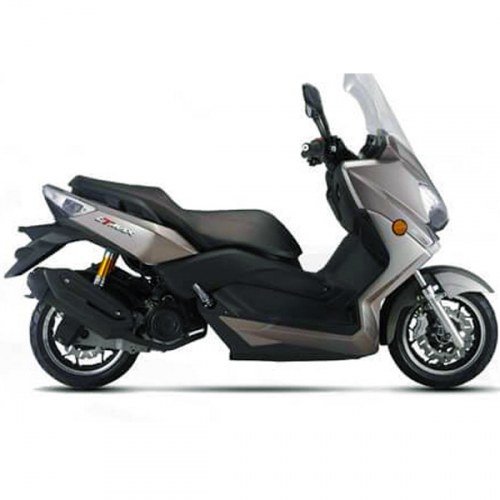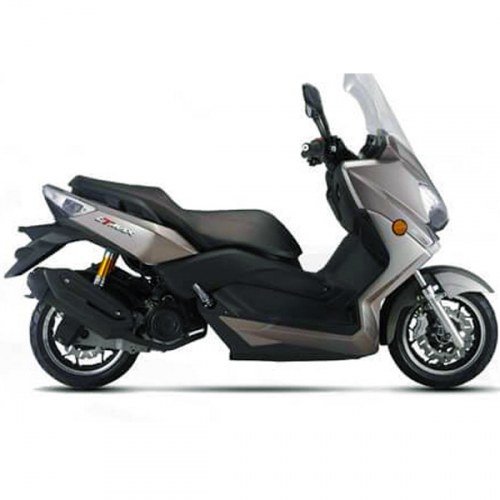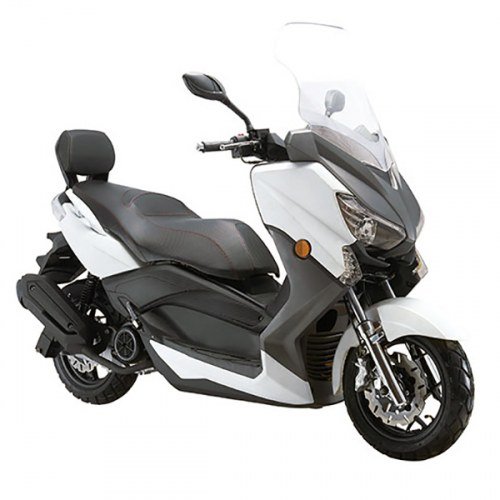 Gear

:

Automatic Gear Type
Taro F16 CT MAX - Specification
Engine Details
Displacement (cc)

Engine Type

Four stroke, Single cylinder, Inclined, Chamshift overhead

Max Power

8.95 kW (12 BHP) @ 8500 RPM

Max Torque

Max Speed (Official)

Clutch

Bore

Stroke

Stating Method

Fuel Type

Fuel Delivery System

Ignition Type

Compression Ratio

Cooling System
Gear & Mileage
Total Gear

Company Mileage

User Mileage
Body Dimensions
Dimensions (LxWxH)

2110 mm x 785 mm x 1290 mm

Fuel Capacity (L)

Oil Reserve

Wheel Base (mm)

Seat Height (mm)

Ground Clearance (mm)

Kerb Weight

Color

2 Colors (Metallic Silver & Metallic White)
Suspension & Chassis
Front Suspension

Back Suspension
Tyre & Brakes
Front Tyre

120/80 – 14 Tubeless Tire

Back Tyre

130/60 – 13 Tubeless Tire

Wheel Front

Wheel Back

Rim Size Front

Rim Size Back

Front Brake

Back Brake
Electrical
Battery

Head Light

Back Light

Signal Light
More Features
Clock

Pass Light

Tripmeter

Tachometer

Speedometer

Engine Kill Switch

Gear Indicator

Low Battery Indicator

Low Oil Indicator
Short Description:
Taro F16 CT MAX Dual Disc Scooter is one of the most popular Scooters in Bangladesh. The Scooter has been able to respond to the heart of the country Scooter enthusiasts by its design and performance. A short description of the Scooter is presented at a glance…
Taro F16 CT MAX Scooter has a length of 2110 mm, width 785 mm and height is 1290 mm. The Scooter will have oil holding capacity is 13 liters and the reserve is about 2.9 liter. The front suspension is a positive shock absorber & Rear Suspension is a Single gas absorber.
The front of the Scooter has used a 260mm brake disc brake served by a 120/80 – 14 Tubeless Tire and a 220 mm Disc brake with a 130/60 – 13 Tubeless Tire on the back.
Taro F16 CT MAX Scooter used 124.9 cc Engine which is a Four-stroke, Single cylinder, Inclined, Chamshift overhead. Its maximum power is 8.95 kW (12 BHP) @ 8500 RPM and the maximum torque is 9.2 NM @ 5500 RPM. It uses Automatic Type Gear, and its maximum speed is 95 Kilometers per hour. This Scooter can cross is an average of 40 kilometers per liters of fuel. The company has launched the Scooter in 2 colors. The colors are Metallic Silver & Metallic White.
Below is a detailed description of the Scooter along with the price.
Notes

The hardworking admin panel has been working with bikes and mobile phones through their hard work. The main goal of the family is to get the details of the product of your choice along with the details. Every product statement We have presented through the internet and the showroom communicates, but we will not say that our information is 100% accurate. However, we have tried to accurately present the detailed information for your product. We sincerely apologize for the unintentional error. We understand the value of your hard-earned money. Before buying a product with your hard-earned money, buy a good product.
Thanks a lot for being with the Bdprice.com.bd family
Taro F16 CT MAX Reviews
Taro F16 CT Max

Looking nice but wana ride then I can review it.