News
Nothing Phone 2 Set To Launch in The U.S. Soon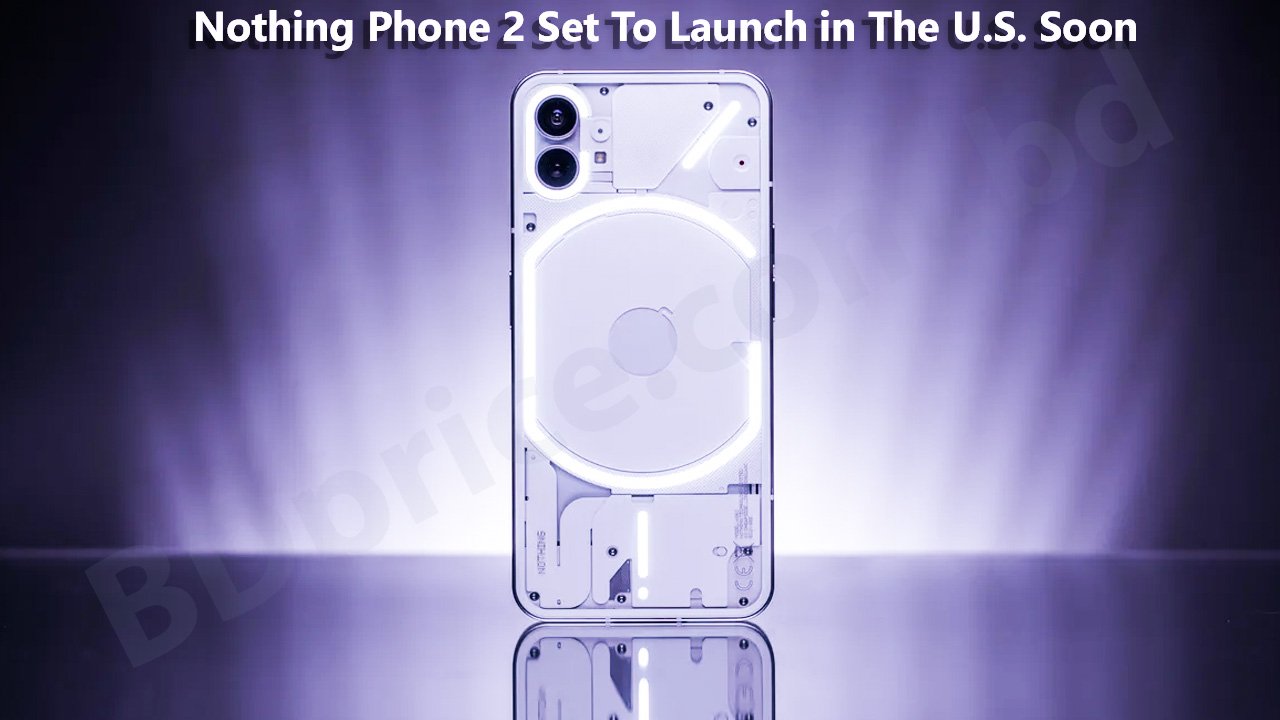 Nothing Phone 2 set to launch in the U.S. this summer with an upgraded flagship processor
The Nothing Phone 1 made waves in the smartphone industry last year with its unique light show on the back and the involvement of Carl Pei, co-founder of OnePlus. Despite mixed reviews, the consensus was positive, and fans are eagerly anticipating the release of the Nothing Phone 2. Nothing Phone 2 Set To Launch in The U.S. Soon.
While the teaser image from Nothing doesn't give much away, it does confirm that the Phone 2 will come in a white version and possibly have lights on the back that can shine in multiple colors. But the real excitement comes from Pei's revelation that the Phone 2 will be using a flagship Qualcomm chip in the Snapdragon 8 series.
Specification:
Interestingly, while most other smartphone makers will be using the newer Snapdragon 8 Gen 2, Nothing seems to be going against the grain by potentially using the Snapdragon 8+ Gen 1. This midcycle refresh of the first Snapdragon 8 Gen 1 could be a cost-saving measure, as the Nothing Phone 2 is more of a budget flagship phone.
However, the UI on the Nothing Phone 1 was praised for being clean and snappy, despite using a midrange processor. And with the Phone 2 potentially having similar specs to the review unit of the Phone 1 (8GB RAM and 256GB storage), we have high hopes for the device. Nothing Phone 2 Set To Launch in The U.S. Soon.
Nothing has been confirmed that the Phone 2 will launch in the U.S. this summer, unlike its predecessor, which was only released in the U.K. The company has made it a top priority to make the Phone 2 available in the U.S.
As we eagerly await the release of the Nothing Phone 2, one thing is certain – this quirky smartphone brand is keeping us on our toes with its unique approach to design and technology.
Know More About Nothing Phone 2 . . .
Thank you so much for being with the BDPrice.com.bd family.
Our Facebook page BD Price.