News
Google Will Delete Inactive Accounts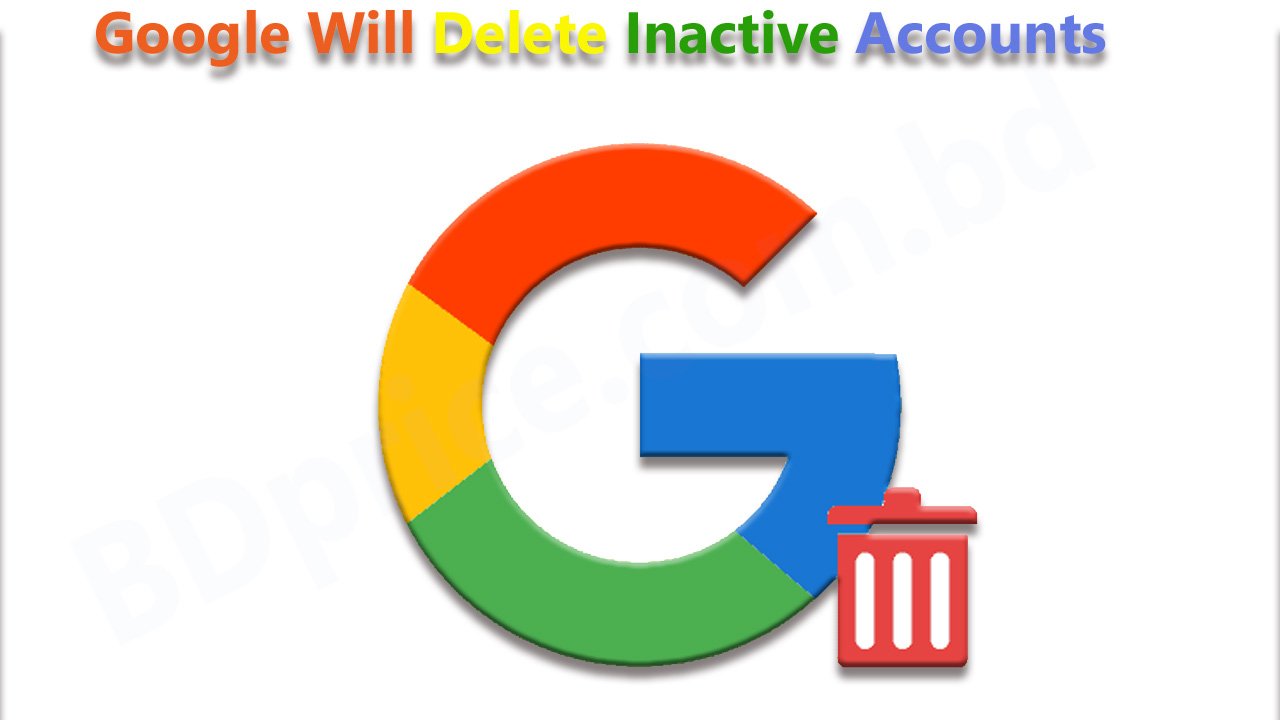 Tech Giant Google Will Delete Inactive Accounts, 2 Years Old Account: Data Security Tips Inactive Account Policies
Google has announced its intention to remove accounts that have been dormant for two years in a blog post. Google Will Delete Inactive Accounts- This implies that all information stored in Gmail, Docs, Photos, Calendar, Meet, and YouTube will be lost for users who haven't logged into their Google accounts in the last two years. It is taking this action to improve user security and safeguard against dangers like spam and phishing, even if it may seem harsh.
Why Google is Eliminating Dormant Accounts?
Examining the Risk Associated with Inactive Accounts:
According to internal research conducted by Google, accounts that are dormant for protracted periods of time pose a serious risk. These dormant accounts frequently don't have crucial security precautions like two-step verification, leaving them open to intrusion and potential abuse. Google wants to reduce the possibility of illegal access to user data and the spread of undesired or harmful content, including spam, by removing these dormant accounts.
Keeping user security and data secure:
Google's dedication to user security and data protection led it to decide to remove dormant accounts. Google may lessen the chance of a breach and the abuse of personal information by deleting accounts that have been dormant for a long time. This action is essential for protecting user information and preserving a secure environment for its users.
Deleted Content from Inactive Accounts by Google:
Google Will Delete Inactive Accounts- Google will start removing accounts that have been dormant for 24 months later this year. An account will be canceled and its related data will be permanently deleted when it exceeds this limit. This applies to information kept in Google Workspace, which includes Google Photos, Gmail, Docs, Drive, Meet, and Calendar. It is significant to highlight that this policy applies to Google accounts created for organizations like corporations and schools in addition to personal Google accounts.
Beginning of the process of deleting accounts:
In December of this year, Google will start the account cancellation procedure. Google will implement the procedure in stages, beginning with accounts that were established but never used, to facilitate a smooth transition. Google will notify the account email address and the recovery email address connected to the inactive account many times before terminating the account. Users will get warnings from these alerts, giving them a chance to stop the deletion of their accounts.
How to Prevent the Erasure of Your Account?
Keep your account active if you don't want Google to delete it when it becomes dormant. Logging into your account at least once every two years is the simplest method to do this. By doing this, you make sure that your account is active and that you continue to have access to all of your important data. Google Will Delete Inactive Accounts- Additionally, using Google Drive, YouTube, Google Play Store, Google Search, or signing into a third-party app or service using your Google account, as well as reading or sending emails, accessing Google Drive, watching videos on YouTube, downloading an app, and so forth, will all help keep your account active.
Frequently Asked Questions (FAQs)
What occurs if I remove my Google account?
A: If your Google account is destroyed due to inactivity, you will no longer have access to the emails, documents, photographs, and videos that are saved there. To prevent such loss, it's crucial to keep your account active.
Can my deleted Google account be recovered?
A Google account that has been deleted due to inactivity cannot be restored. Therefore, it's essential to log into your account frequently to avoid having it erased.
Is it possible to make a backup of my data before my account is deleted?
A: Google does offer a number of tools and solutions for backing up your data. Emails may be exported, documents downloaded, and local photo and video storage options are available.
Thank you so much for being with the BDPrice.com.bd family.
Our Facebook page BD Price.