News
Apple Watch Series 9 With A15 Bionic-Based Chip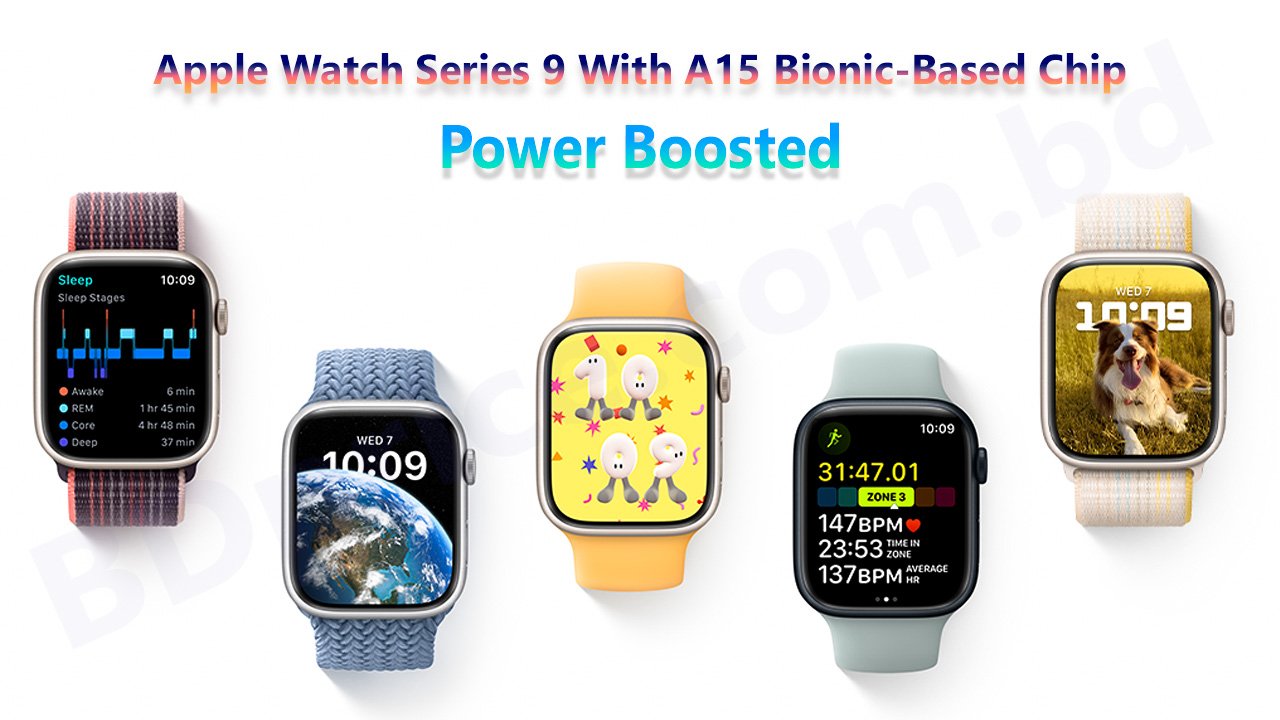 A15 Bionic-Based Revolutionary Chipset for Apple Watch Series 9
Apple intends to replace the S9 chip in the Apple Watch Series 8 with the A15 technology in a big overhaul to its wearable series. The S9 CPU will be a big improvement over the S8 chip in terms of power and efficiency, said famous tech expert Mark Gurman. Apple Watch Series 9 With A15 Bionic-Based Chip, Gurman revealed his thoughts on Bloomberg's "Power On" Discord channel, reiterating his prediction that the new chip will be far more potent than the outgoing one. Additionally, he speculated that the S9 chip may be an entirely new CPU built on the A15 Bionic.
Powerful Chip:
The iPhone 13 series presently uses the A15 Bionic processor, which is renowned for its exceptional performance. The 5-nanometer device has a 16-core Neural Engine, a 6-core CPU, and a 5-core GPU. Performance and effectiveness could be enhanced if the Apple Watch Series 9 processor incorporates A15 chip-like technologies.
Gurman's story follows his earlier one on watchOS 10, which will purportedly receive a "fairly extensive upgrade" that includes a number of significant UI improvements. Gurman opined that watchOS has to have a huge year for the tenth edition in order for the Apple Watch hardware to stand out in an increasingly crowded market.
The new Apple Watch Series 9 processor is anticipated to revolutionize the wristwatch industry. For fans of the Apple Watch, the new chip which may use A15-like technology could provide extraordinary performance and efficiency. Although it is unclear how Apple will integrate the A15 technology into the new processor, we can anticipate a major improvement in the performance of the watch as a whole.
As a result of Apple's decision to replace the S9 chip with A15 technology, the Apple Watch Series 9 will surely become a major player in the smartwatch industry. It will be fascinating to observe how the new processor functions and how it affects the Apple Watch Series 9's overall user experience.
Thank you so much for being with the BDPrice.com.bd family.
Our Facebook page BD Price.